Traveling with your friends and family can bring many benefits. Traveling can improve your communication and social skills, ensure peace of mind, and broaden your horizon. Traveling can also boost your confidence and create memories for life. However, it'll be challenging for you to travel with your friends and family if you're only going to bring one car.
If you want to ensure everyone's safety and comfort when traveling with friends and family, invest in a camping trailer. This investment is cost-effective because it's actually cheaper than RVs, easy to tow and setup, and can be brought anywhere. A camping trailer can also provide additional space for your and your companions' luggage.
For your next trip to be memorable and exciting, invest in the best camping trailer for your needs. Here's how you can choose one.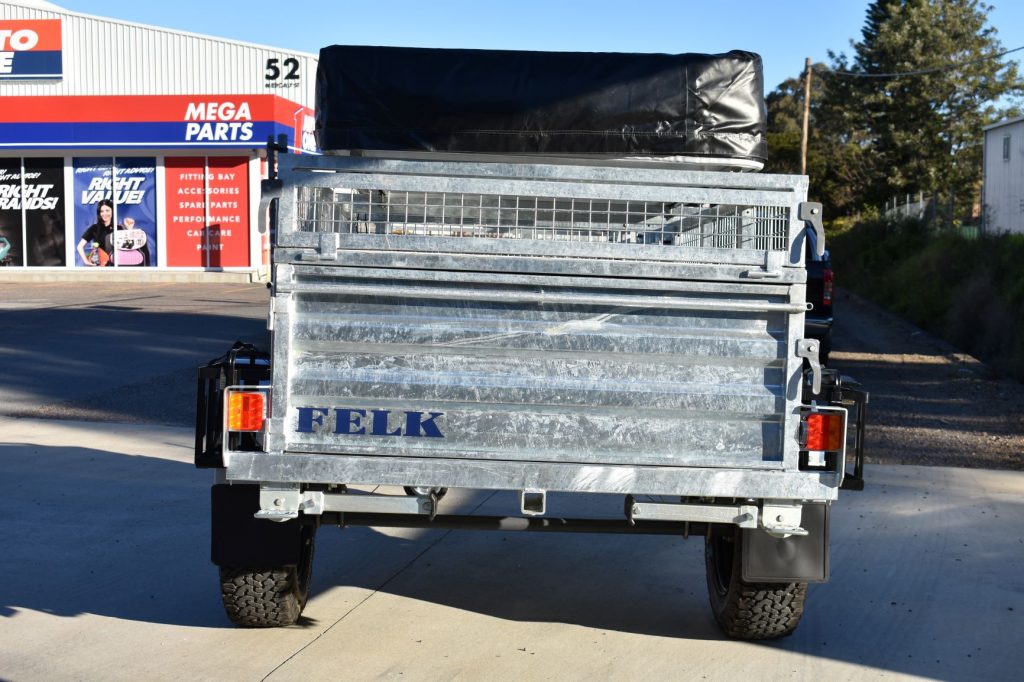 1 Assess Your Needs

If you want to end up with the best camping trailer for you, then, the first thing you need to do is determine what your purpose is for owning one. Are you planning on just going camping and spending your vacations at a friend's backyard? Or, are you planning to bring the trailer to other cities and countries to travel with friends and family? You should be able to answer these questions before you start looking for any camping trailers.

Knowing what your needs are is essential as this will make it very easy for you to narrow down your options and prevent you from buying the wrong type of camping trailer. After you've identified your needs, you won't have any problems finding a camping trailer that fits the bill.
2 Check The Size

Different people will use their camping trailers for different reasons. While some will only use their camping trailers as storage for foods, others will utilize them to safekeep their gears. If you want to choose the best camping trailer for your needs, assess how you're going to use it and the size apt for it.

When buying a camping trailer, make sure that it's large enough to fit your items. This is especially true if you're planning to place some of your valuables inside of it. You should only invest in durable camping trailers that can hold all of your valuables safely, not one that will require you to stuff all of your items in one place.

3 Look For Reviews

For you to end up with the best camping trailer, spend some time to look at reviews on the product. This is a good way to start your search if you feel like you're bombarded with too many options. The reviews left by users will give you an idea on how a specific camping trailer works and if the product can actually meet your needs. Their reviews can also prevent you from becoming a victim of any kind of scam, especially when you're buying online.

Ideally, you should only buy a camping trailer that has garnered positive reviews. A camping trailer that has received positive feedback from its users is a good sign that the product is made from high-quality materials, and that users are satisfied with their purchase.
4 Think About Your Budget

One of the first things to consider when you're shopping for a camping trailer is your budget. You don't have to spend a fortune to go on an exciting camping trip, but you do need to make sure that you get one that's affordable so that you don't end up regretting your purchase later. This is especially true if you have a shoestring budget.

Before you go to the store to shop for camping trailers, you should take a moment to go online to get an idea of what the prices are online. This will help you decide if you can afford to buy a brand new or secondhand camping trailer.

After determining how much you can afford to spend, you should shop around at different retailers to ensure that you're getting the best deal possible. Never buy the first camping trailer you find regardless of how cheap you think this product is. As long as you spend time and effort in searching, you'll eventually find a high-quality camping trailer that doesn't break the bank.
Choose Carefully
There are many camping trailers available in the market today, making it challenging for anyone to choose and buy one. If you're having the same dilemma, this article can become your guide. It'll be easier for you to choose the best camping trailer for your needs if you know what to consider when looking.