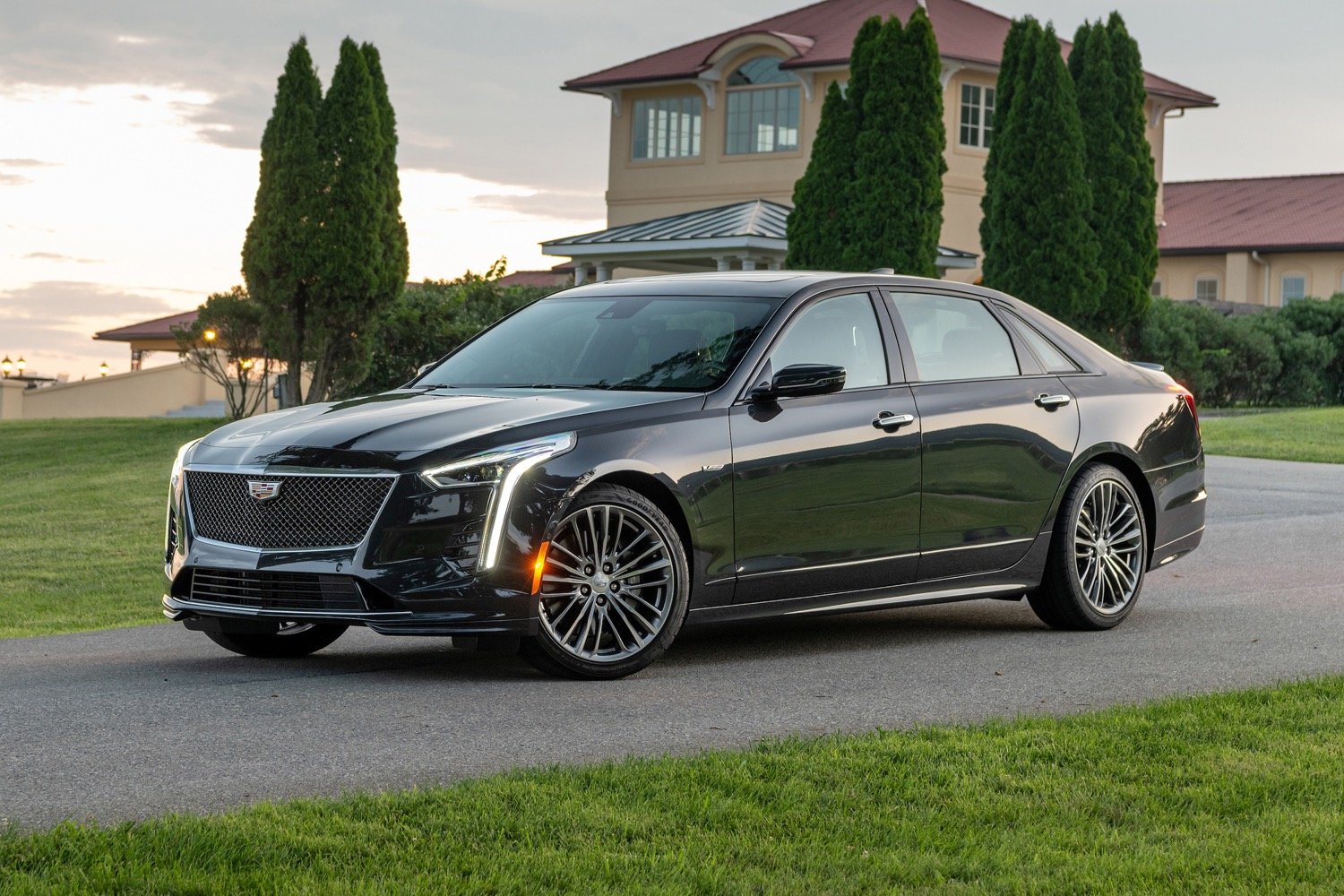 The Cadillac CT6 V-Sport was first shown at the prestigious New York Auto Show and from the moment people laid their eyes on it, they were excited. It is very easy to understand why. We are looking at a sporty appearance and nobody can deny the strength of the brand-exclusive V8 4.2 litres twin-turbo engine since it can offer a torque of 627 pounds per feet and 550 hp. However, we have to acknowledge the fact that most people are now interested in getting a Cadillac full-blown V option. 
The great news is that Cadillac is actually interested in what people say. Wishes were granted but in a different way than we expected. Automotive News highlighted that the response to the Cadillac CT6 V-Sport was very positive so the manufacturer decided that the name of the car is going to be changed to the CT6-V. Basically, we will not get a V-Sport trim option that is very sporty. We will get a sport sedan that is brought into the V-series Cadillac high-performance family.
Is the new Cadillac CT6-V a family sports car? At first glance, you might be tempted to think this is not the case. This is mainly because of the fact that Cadillac uses a pretty confusing naming scheme. There is actually a difference between V-Sport and V-series. With V-series, we have the ATS-V and the CTS-V. Both of these are considered top performance Cadillac models. At the same time, there is the V-Sport trim. This adds some spice to the normal Cadillac variants, even if performance levels are not as high as with the V-Series, just like price levels. 
As a very simple example, the CTS V-Sport features the V6 3.6 liters twin-turbo engine with 420 hp. The CTS-V uses the V8 6.2 liters supercharged model, which is also seen in the Corvette Z06.
With the CT6-V, we have the CT6 V-Sport that got a good promotion and a new name. Mechanically, there won't be a difference between this and the V-Sport model launched in NY.
When looking at whether or not the CT6-V is a great family sports car, we have to look at performance and maintenance costs. Performance wise, there is not much that can be said since the sports car is very good. When analyzing maintenance costs though, we can say that we are looking at something average. This is especially the case when referring to warranty. You will get a very good warranty from Cadillac, but you have to take into account the following costs that are rarely considered. For instance, olive's solution for a Cadillac extended warranty is very beneficial for a family. 
At the end of the day, it is up to you to decide if this is a family vehicle for your family or not. What is sure is that Cadillac gives us access to a sports option that is very interesting and popular. Make sure you take a look at it if you want to buy something powerful but do not neglect the running costs since they might be higher than initially anticipated.