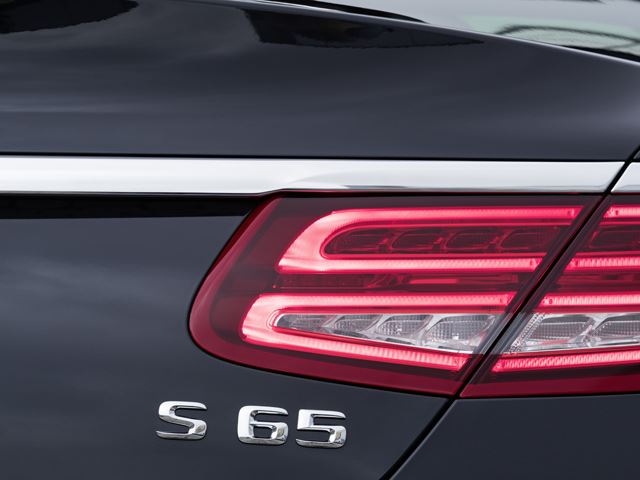 Quite a considerable number of big engines such as the V12 have succumbed to an epoch where the market is steadily moving to more eco-friendly powertrains but Mercedes-AMG has kept its 6.0-litre V12 alive. Now though, it is reported that the marquee is to do away with the V12 to sustain its current V8.
To keep its 4.0-litre biturbo V8 for as long as possible, Mercedes-AMG will couple it with electric motors. This setup is likely to debut in a plug-in hybrid version of the new AMG GT 4-Door set to go up against Porsche's Panamera Turbo S E-Hybrid when it arrives in 2020 with around 800 hp (596 kW). Meanwhile, the Affalterbach 6.0-litre biturbo V12 codenamed M279 will meet its end in the same year when the current S65 range cycles out of production.
Launched in 2014, the W222 Mercedes S-Class is due for a complete reshape in 2020, like the G-Class and SL its successor will not carry a V12 powered model in the range, the S65 nameplate also gets the axe.
Mercedes-AMG boss Tobias Moers seems to believe that hybridisation will keep the V8 alive for a projected future. According to the CEO, this strategy will sustain the M178 for longer than people anticipate, adding that it's impossible to know when the V8 engine will die out as it all depends on how smart the company strategy is with regards to investment. Furthermore, Moers suggests that the money invested should not be a bet but "a well prepared strategy."
It is cheerless that Mercedes-AMG's "well prepared strategy" does not include sustainability of the V12 after it has given us the marque's future classics sporting the "65" suffix to their nameplates, but we can at least appreciate the fact that the twelve-cylinder powerplant has even made it this far.
On the bright side, we still have two more years to enjoy the presence of the M279 engine, as with the S65. Moreover, with the forthcoming hybrid setup, the current biturbo V8 should be a worthy substitute.