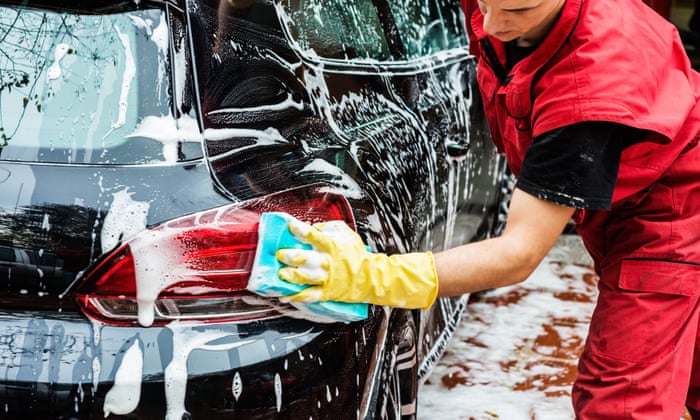 The car industry is growing each day, and with it, a demand for car-related services. There's a need for distributors, manufacturers, retail, car wash, mechanics, and so on.
If you're one of many car enthusiasts, you probably asked yourself if you should start your own car-related business. That would be a great idea, as this industry itself is making a significant amount of money each month. For example's sake, we'll talk about a car wash business. In this post, we'll share some ideas for starting your own business.
Car Wash Business Summary
One of the most profitable car-service business today is car wash services. With advanced technology and a growing number of cars, you could be looking at a profit margin of 50-55 percent.
Modern days car washes often provide services such:
Washing
Cleaning
Painting
Repairing
However, some factors, such as location, play a huge role. Determine where your audience circulates and where they commute. Before, cars were a luxury available mostly for the upper class. It's different nowadays since middle and lower classes own cars, too.
Fortunately, car owners are eager about keeping their vehicles spotless. That means your audience, amongst others, might be:
Office workers
College students
Status holders
Taxi drivers
With that in mind, consider offering a door-to-door service or a car wash center.
Different Car Washing Businesses
With door-to-door car washing, you will provide services at the customer's house. That way, you'll save money for facilities and machinery, but you will travel a lot. With a car wash center, you'll have better stability, but also a higher investment, especially if you're looking for a great location. Let's discuss some factors you should keep in mind:
Location—you'll search for a route where your customers go, and your competitors don't run their business there. Why would you open a car wash center next to an existing one? Check residential areas, business areas, near colleges, etc. Research the factors that can be beneficial for your business, such as traffic, type of business, vehicles, and so on.
Competitors—find out how many customers they have, check their marketing tactics, who their audience is, and think of a way to improve it.
License—there are licenses you'll have to acquire to run your business:
GST REGISTRATION – to register your business with the legal aspects of the business.
LAND PERMIT – apply for it, especially if you're opening your business center in a residential area.
WATER PERMIT – you'll be spending a lot of water. For example, 800 liters per day might be the maximum.
Staff—for your business's sake, you'll need to have skilled workers when dealing with customers. For starters, have at least two employees, and increase the number as you grow.
Funding—to provide the best quality service, you'll need money. As we mentioned before, door-to-door business is cheaper, as you won't have to invest in location, and lots of people prefer having their car wash at their home.
However, the car washing center requires less traveling, and it provides a better range of services you could offer. Keep in mind that some banks require a resume with a car washing business when asking for loans.
Software—you can invest in automated payment machines for a self-service car wash.
Marketing—your future customers have to know about your existence. Invest in pamphlets, hoardings, social media, Google advertising, and even word-of-mouth. It should be noted that while you may be an expert in your automotive-related field, you probably aren't when it comes to digital marketing. As a business owner, it may be a better choice for you to hire an automotive business-specific digital marketing agency like automotive-marketing.com to handle the online presence of your business. Offer some discounts and coupons to gather more customers when opening and have one day a week discount.
Starting an LLC
The best solution for starting your own business is an LLC. That way, only your legal entity will be responsible if something goes south. In this case, we'll show you what to do when creating an LLC in Ohio.
For starters, you'll have to name your LLC. There are some regulations regarding prohibited words, so check it out in advance. Additionally, choose a domain name, as you'll need a website for your business, too. Your online presence should appear professional, as many users search for car wash services online.
Also, you'll need to have:
A Registered/Statutory agent – for legal business and taxes,
Documentation – the Articles of Organization,
EIN – to open a business bank account, for taxes, and for hiring employees,
Accounting – hire an accountant or invest in software,
File an Annual Report – with the Secretary of State.
And pay taxes:
Employee Taxes – register with the IRS and state's Departments of Revenue,
Withholding Tax – register and pay the Employee Withholding Tax regularly,
Sales and Use Tax – register with the Ohio Department of Taxation,
Insurance – Worker's Compensation Insurance and General Liability of Commercial Insurance.
With That Being Said
Now, with the information you gathered, you can make an educated decision whether to start your own car washing business or not. With the fast-growing car industry, every industry or service related to it will grow, too.