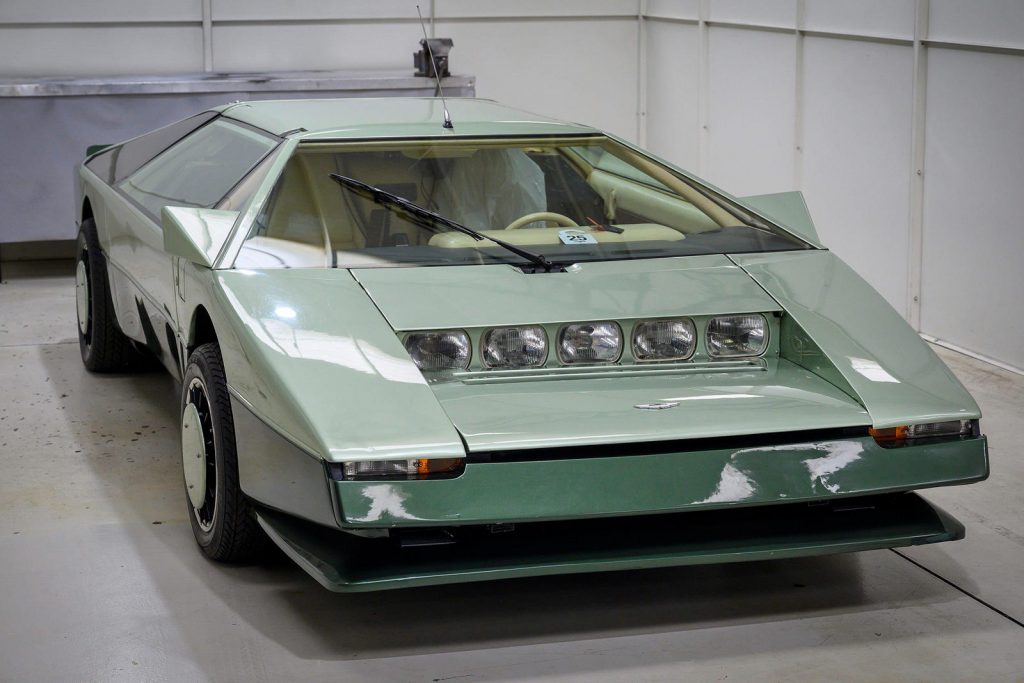 This is the Aston Martin Bulldog. A one-off concept car from 1980s that was meant to be the start of a limited production run of mid-engine Aston Martin production cars.
Back then it claimed a top speed of over 200 mph (321 km/h) but fell short during testing, and the program was canceled due to cost. Now, thanks to a full restoration that's currently in progress, the Bulldog is ready to have another bite at the claim.
It is powered by an electronic fuel-injected twin-turbo 5.3-litre V8 engine and although no official figures exist, the manufacturer claims it produces well over 650 horsepower.
Once the restoration is complete, Aston Martin test driver Darren Turner will pilot this 40-year-old car to unknown speeds.
After 40 years of storage, the Aston Martin Bulldog is set for redemption, and we cannot wait to see if it will finally break the 200 mph barrier.