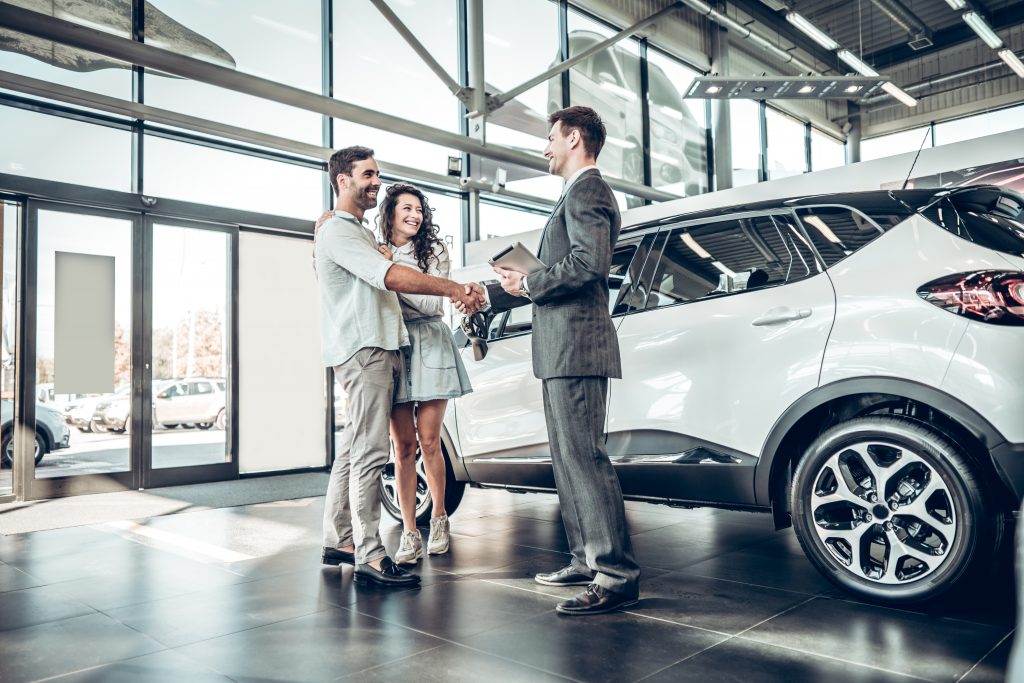 Only a few people have enough knowledge of how to buy a car. It's a surprising fact, considering how automobiles have become indispensable, especially for those who live in metropolitan cities. However, it didn't deter people from getting their own cars based on automobile companies' sales reports.
Countless manufacturers have been rapidly increasing operations and productivity. As a result, consumers are often left facing confusion when looking for the perfect vehicle. So, if you find the very long list of car brands and models intimidating, you're not alone.
That's why we've come up with a comprehensive list of the most crucial steps to take when buying a new car, so you know where to start. You can ease your mind and save valuable time during the process. Check it out below.
1. Know Your Purpose For Buying A Car
What's your purpose for purchasing a new vehicle? It should be your basis when choosing your next car.
The reasons for buying a vehicle can be one of the following:
Purchasing a family car so you and all your family members can travel together for your annual vacation.
Getting an automobile for commuting or buying something you can drive to work and back home every day.
Choosing a car becomes a lot simpler when you know what characteristics you require from your vehicle based on your priority/priorities. For instance, only look at automobiles with ample space if storage is your property.
2. Do Your Homework
Once you know the purpose for buying a vehicle and have already identified the features you want, it's time to research – the next vital step in getting a new car.
Here are the things to include in your homework:
Check out cars from various brands like Hyundai vehicles and the models they're offering that satisfies your requirements. Look for reputable companies producing an SUV if you want a car in that category. Look for the different models online and determine at least three potential choices.
Explore each model's pros and cons and streamline the process by writing them down.
Don't forget to assess what each car lacks after understanding the features they have.
Different car models have varying intricacies, so it's essential not to hurry when doing your research. Make sure to spare ample time to understand everything.
Check whether or not each model suits your preferences and needs by reading reviews and reliability survey results.
3. Be Clear About Your Budget
The availability of varied car financing options can easily make the lines of affordability blur for people considering buying a new vehicle. However, be a wise buyer. Be someone who only shops for a new car based on his or her budget. You could be delightfully surprised by the choices available within your price range if you only keep an open mind.
The last thing you'd want is to be one of those who look for a small down payment, misjudge their ability to take care of monthly payments, then end up stretching out the payment length of the loan to reduce the amount of their monthly responsibility. Simply saying, you don't want to be one of the car buyers who shop beyond their budgets unless you want to fall into a lot of trouble in the future.
4. Visit Car Dealers For Test Drives
Start visiting dealerships for test drives once you've narrowed down your choice to three different vehicles. Ask your dealer if it's possible that you'll be the ones to choose a test route.
Once you have a test route, take your time and make sure to drive in various road and traffic conditions. Also, don't forget to double-check the demo vehicle; you don't want to do a test drive on something that has different specifications as the automobile you're thinking of purchasing. Last but not least, take a friend with you to the dealership and during the test drive so you can take the passenger seat at some parts of the route. Testing the vehicle from the other perspective can bring so many learnings.
Visit three or more dealers for quotes to make sure you're getting the best deal.
5. Finish The Deal
Now that you've already inspected and driven the vehicle you believe is the perfect next car for you, it's time to finish the deal. However, don't seal the deal without doing the following:
Ensure that the forms have no items that are left blank. If something confuses you, ask a representative from the dealership.
Making sure you're completely happy with the vehicle. Remember that if the car needs any adjustments or accessories fitted, it's best to get it done at the dealer's place and before paying for anything.
Closing Thoughts
You've made a good deal if you've accomplished all the points discussed in this post before buying a new vehicle.
After checking your chosen automobile, doing the test drive, and completing the paperwork involved, you've just become the owner of a brand-new, shiny car that suits your needs best.