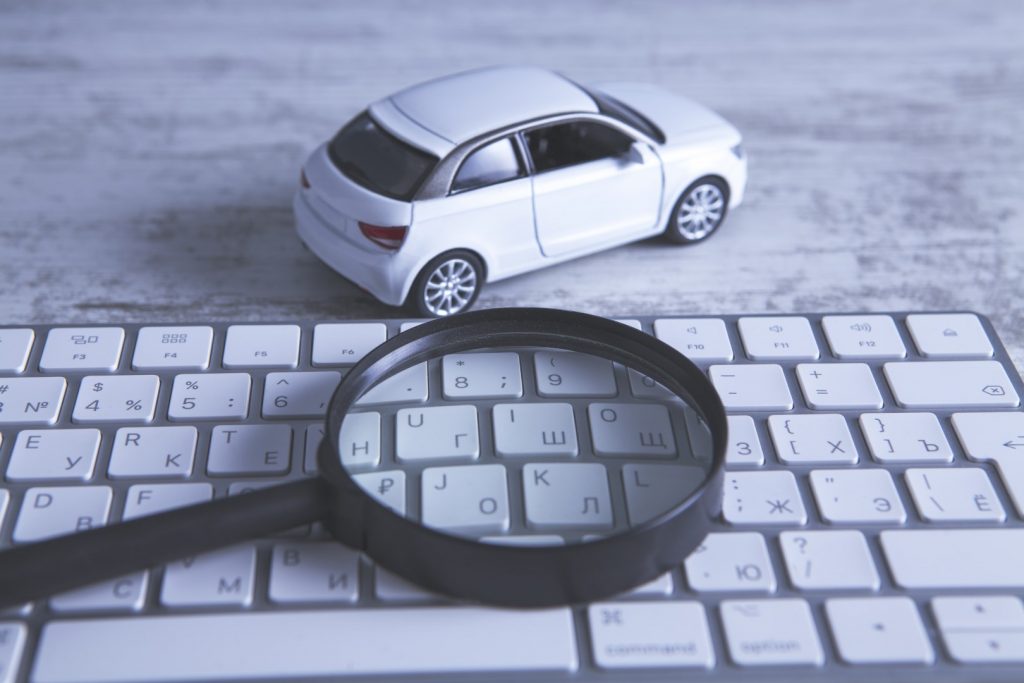 Buying a car online is possible nowadays. However, before signing a deal, read this article first.
Online shopping is becoming more and more popular as days pass. For one, there's a huge number of people who prefer buying cars online maybe because the traditional car-buying process can take quite some time, especially the financing and negotiating aspects. Although online car shopping is still developing, it's invading the traditional one. Below, take a look at what you might gain and lose when you consider buying a car online.
What You'll Gain When Buying Car Online
 Experts already foresee that buying online would be distinguished. Many car dealers, like Tesla, have considered online marketing. Although there are still many people who do the traditional way, the world of cars is keeping up its pace to the digital world.
Below are some of the advantages you can gain if you opt to buy your next car online:
It Saves You Time And Money: When buying online, you won't need to go out. You just need to browse the Internet. For instance, you can check sites such as www.clutch.ca as they have various car choices to choose from. It saves time and it's effortless; therefore, you don't need to spend more. You can use your saved money on the car's maintenance instead.
Purchase At The Time You Want: You won't feel forced when buying a car online because you don't have to listen to any salesman's pitch. You won't have someone following you around, hence, you can browse freely and comfortably.
Free Of Stress: You can keep yourself away from stress when purchasing a car online. It's hassle-free and convenient, especially, nowadays, when you're required to wear a facemask or face shield when going outside.
Too Good To Be True Pricing Scams
 Scammers also invade online car shopping. Like in other platforms, they look for potential shoppers that they can mislead. Some of them focus on victimizing buyers who go to websites to browse for new, secondhand, or collectable cars.
One should be careful when shopping online. For example, a scammer will put a vintage car online at a very low price to attract buyers. Then, upon negotiation. They'll say that it's still outside the country. The scammer then tries to persuade the buyer to purchase the car. But, after the payment, the scammer disrupts the deal, leaving the buyer penniless.
Plus, don't easily believe what your eyes see. A picture can be deceiving you as it can be edited, always remember that. If it's a used car and it looks good on the outside, there may be some damage inside that a camera can't capture. Thus, always make sure to check everything. You can also consult a mechanic who knows a lot about cars to check your prospective automobile's specs and current condition.
The Buying Process
If you're determined to purchase a car online, make sure to do some thorough research since buying a new or a used car are two varying processes that require different steps. 
Purchasing A New Car Online
It will be very difficult if you choose to purchase a new car online. The state laws prohibit the manufacturers from selling the cars directly to their consumers.
For one, you can't simply look up the manufacturer's website and purchase what you want. Instead, you should go to a licensed car dealer if you want to purchase a new car online. Go to the dealer's website, choose the car you want, and negotiate about everything via phone or email. That's why there's a sales department that makes it easy for customers to go through the process online.
A buying service is the other way to purchase a new car. You can go through it with your employer or an organization. This type of service lets you give the information about the car you're eyeing to have, then they'd be the one to negotiate to the dealer and ship the vehicle to you. 
Purchasing A Used Car Online 
Purchasing a used car online is way easier than purchasing a new one. There are car buying websites that let you to shop online and pick your own choice, which can be delivered straight to your home. They also offer features to decrease the risk of purchasing a car online. However, as mentioned, you should ask a trusted mechanic to check the condition of the used car before paying.
Online Assessments
 Online shopping is a confusing and busy platform, that's why people demand assurance. People check online reviews to get an idea of a particular company's customer service.
Do the exact same thing when purchasing a car online. There are many review sites you can refer to. You can also directly go to the website of your dealer and check what their previous clients had to say or check their social media accounts to see their ratings.
However, you should be wary about online reviews as well. Check if the review sites are reputable. That way, you can be sure that the reviews aren't biased.
The reviews will help you get an assurance about a particular dealer's service, as well as their legitimacy. When you see a negative review, it will much likely drive you away, thereby impacting your buying decision. If that's the case, worry not as there's a myriad of car dealerships that offer great services online; you surely can find one that fits your preferences
Conclusion:
Online shopping seems to be the norm these days, especially that there's a pandemic. Buying a car online is also a big trend now because consumers would rather avoid stressful situations.
When purchasing a car online, you should always be wary as there are scammers scattered all over the web. You should do your research to know where the legit online shops are. You should also check reviews before purchasing from a dealer.
Although there are many benefits to purchasing a car online, it pays to equip yourself with knowledge so you can get a hold of the best deal and avoid committing costly mistakes.