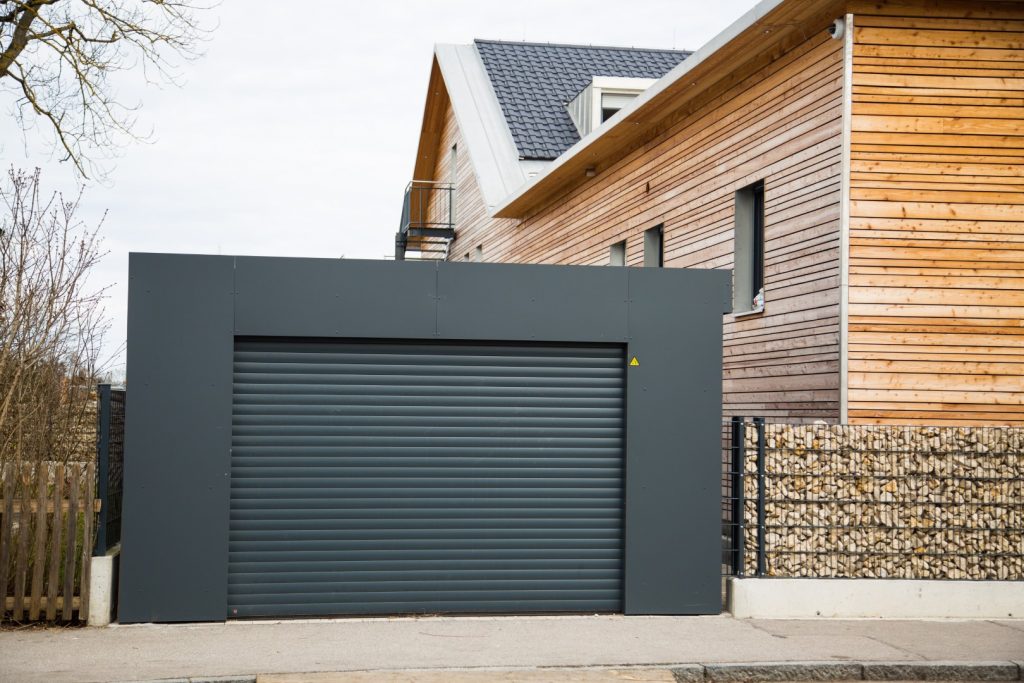 Whether you have a sports car, sedan, or any type of vehicle, you need a garage to protect your car from various elements such as intense heat, rain, snow, hail, and other harsh weather conditions. A garage also keeps your car safe from vandalism and theft. That's why you should have a well-designed, functional, and tough garage to protect your prized vehicle.
Aside from wood, fibreglass, and concrete, one of the most popular and durable materials that are used for building garages is steel. It offers utmost protection and style because it can be designed to look more modern and appealing. Building a steel garage provides a lot of benefits to homeowners, which will be discussed below.
Cost-Effective
Building a steel garage is more economical. Steel building kits are specially engineered to accurately fit together without wasting resources and breaking your bank. Steel building kits contain everything you need to build a steel garage such as the roofing, siding, and door. This makes construction fast and more cost-efficient. It will only require less labour and time to complete building the garage, resulting in more savings.
Eco-Friendly
If you're looking for eco-friendly building materials, steel is a good option. There are materials that are made from recycled and scrap steel, and these still deliver superior strength. Recycling steel helps reduce the amount of waste and emissions from the manufacture of steel products.
Hence, investing in a steel-built garage or carport is practical, sensible, and green. If you want to know more about eco-friendly steel building kits, here's a great post to read.
Customizable Design
While wood, bricks, and other materials are great options, nothing can beat the flexibility of steel's customization options. Even if you have the money to burn, steel garages can better match your taste if you're aiming for a sleek and modern aesthetic.
You can also customize your garage design even if you're using steel building kits. Suppliers offer 3D steel building tools that you can customize to create a carport or garage that suits your style. You can also customize it to match the overall look of your home. Here are some design ideas you can try:
Contemporary Garage Style: Do you want to upgrade your traditional classic home exterior into a contemporary look? Create a contemporary steel garage that perfectly matches your overall home exterior.
Park-And-Go Garage: Match your automatic garage door mechanism with a steel-built garage, allowing you to park and go without stress and hassle.
Painted Steel Garage: Steel may come pre-painted, so you just have to specify the colour you want in your order. You can also repaint it should you want to change the theme of your home exterior.
Durable
Steel is one of the toughest construction materials that can last a lifetime. While this material has been widely used in industrial and commercial settings due to its superior durability and performance, steel is also popularly used for residential buildings.
Steel has the highest tensile strength in terms of strength to weight ratio than other building materials. It offers maximum strength without too much weight. Thus, designing a modern garage is a lot easier using steel building kits compared to construction materials that are heavy like concrete. And unlike fibreglass or wood, steel can withstand harsh conditions and unpredictable climates better.
Energy-Efficient
Cool metal roofs help lower energy consumption, reducing cooling loads with a broad range of designs, colours, and finishes. Pre-fabricated steel garages provide more room for insulation (extra deep exterior walls), so installing steel metal roofs and sidings promote excellent energy-efficiency.
Requires Less Maintenance
A steel garage requires minimal to zero maintenance. It doesn't shed, shrink, or rot like wood. So, you don't have to worry about leakage repairs or damp proofing.
The other reasons why steel is less maintenance include the following:
Pest-Resistant: Termites, bugs, and other pests can attack wooden materials over time. Because steel is inorganic, you can eliminate pest issues altogether.
Fire-Resistant: When your steel garage is properly designed and constructed, the structural integrity of the steel framing can be preserved in case of prolonged exposure to elevated temperatures and fire.
Mold-Resistant: As mentioned earlier, steel is inorganic material so it is less likely to harbour microorganisms like fungi. Therefore, you don't have to worry about mold and mildew.
Conclusion
The benefits of a steel garage door include superior durability, eco-friendliness, customized design options, and cost-effectiveness. Steel has high tensile strength, making it suitable to protect your car and other belongings in your garage without the need for heavy or bulky construction material. Also, steel only requires minimum upkeep because it's pest-resistant and fire-resistant.