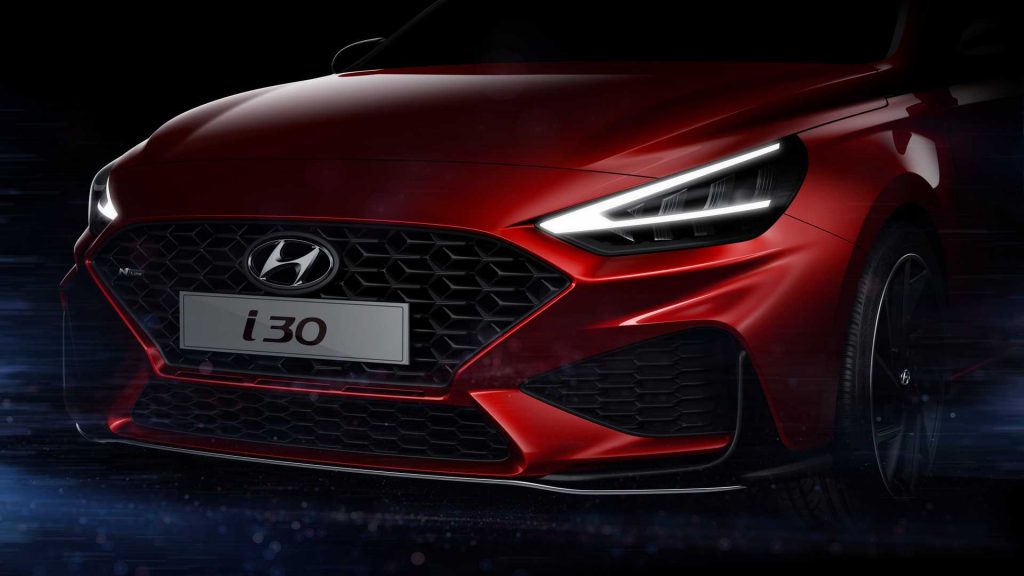 Are you looking for a car that any auto expert can vouch for any day? A car that will not only exceed your expectations in terms of service but also offer to save you money while at it? Whether you are a car enthusiast looking for a car with that extra edge and character, a parent in need of a comfortable family car, or you test cars as a passion and would love an unforgettable experience, this Hyundai i30 review is for you.
Design
Originally announced in 2017, this 5 seater sedan is a beauty. It borrows from the previous versions of the same model with slight alterations such as a more distinct, wider grille and redesigned front and back bumpers to give it a stunning bold new look. It features slim headlamps with the latest in LED technology and a V-shaped daytime running lights. It is available in nine exterior color variants, with three new options of Dark Knight, Silky Bronze, and Sunset Red to add to the crop, which increases your available choices. It also spots a wide-opening tilt-and-slide panorama glass roof at the top that is set to increase aeration inside the car.
Performance
Featuring four cylinders and 16 cylinder valves under the hood, the Hyundai i30 has a 6-speed manual four-wheel drive transmission system. It runs on gasoline and has a top speed of 196km/hr. It provides a maximum power (ps / rpm) of 120/6,000 and a maximum Torque (kg·m / rpm) of 20.4/1,500 ~ 4,000. It boasts of an acceleration of 0 to 100km/hr in 11.2 seconds, which is pretty impressive. Evidently, the Hyundai i30 is a powerful machine built to perform.
Safety
Safety is a key concern for any car manufacturer and Hyundai follows suit in this aspect with key innovative and smart additions to its driver assistance software. The Hyundai i30 features Hyundai SmartSense, which is the manufacturer's Advanced Driver Assistance System presented as the latest in driving technology by some car reviewers.
The system provides advanced road safety solutions such as:
Lane Following Assist (LFA), which will keep the car in its lane while driving in city roads and highways at speeds that range between 0 and 180 km/hr.
Forward Collision-avoidance Assist (FCA) will automatically brake and bring the car to a halt when it senses pedestrians and bicycles or when the car directly in front brakes suddenly.
Rear Cross-traffic Collision-avoidance Assist (RCCA) that brakes automatically and warns the driver if vehicles approach from the side when reversing out of areas with low visibility.
Blind Spot Collision-avoidance Assist (BCA) that sounds an acoustic alert and brakes when it senses traffic in a blind spot area and prevents collision. It uses two radar sensors in the lower rear bumper.

Leading vehicle departure alert (LVDA), which alerts the driver when the vehicle in front departs from an idle state, like at a stoplight or in a traffic jam

Intelligent Speed Limit Warning (ISLW) that recognizes speed signs on roads and displays the speed limit in both the instrument cluster and navigation system display.
Driver Attention Warning (DAW) that identifies patterns of fatigue or distraction and issues an alert and pop-up message suggesting you take a break.
Lane Keeping Assist (LKA), which senses unintended lane departures and warns the driver. It can also apply counter-steering torque to restore the car to its lane.
Convenience
The Hyundai i30 promises to make the driving experience more convenient and relaxing by offering thoughtful extras that will boost convenience for the driver and passengers. They include:
On the center console, the Hyundai has a wireless charging surface for phone and other devices.
It comes fitted with sensors on the rear and front that alert the driver in case of obstacles when parking
Similar to most modern cars, the rear view camera in the i30 automatically switches on when the car is put in reverse mode.
Automatic air conditioning
The Hyundai i30 features a dual AC mode that enables both driver and the front passenger to set their preferred conditions. The system is set in such a way that it can provide two simultaneous presets for the two front seats.
The Hyundai i30 comes packed with top of the range Geographical Positioning Systems that will provide a seamless driving experience even in terrains that are new to the driver.