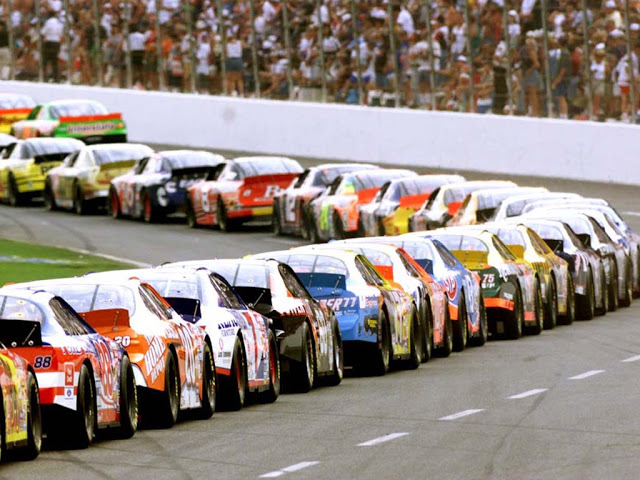 Car racing is an incredibly popular sport that encompasses numerous big-name tournaments. While it isn't as popular as greyhound and horse racing when it comes to sports betting, many people still enjoy having a flutter on the sport. For any car enthusiasts looking to learn about betting on car races, you've come to the right place! Just keep reading to find out more.
Motorsports Racing
First things first, betting on car races is known as motorsports racing or motor racing at online sportsbooks. Like with other sports, when wagering on motorsports you're generally going to bet on which driver you think will win a race or an entire tournament – a bet known as an outright. Depending on the betting website, however, there may be other betting options for you to try out, but if you're new to motorsports racing, we suggest you stick to the simple outright bets. 
The Tournaments
The betting sites that offer motorsports betting usually accept wagers on big-name tournaments, including NASCAR, Formula 1 (F1) Grand Prix and World Championship events, the Indycar Series, and several others too. The races and tournaments available with a betting site will vary depending on the time of year since most of the big-name events and smaller races don't happen as frequently as with other sports like football. So don't worry if you register with a betting site and can't find any current motorsports racing opportunities, as most websites will feature a 'Future' tab that allows you to check for upcoming events! 
Virtual Racing
If the lack of real-world events bores you, it may be worth taking a look at virtual motorsports racing. These are games created by a computer that run 24/7 and take place every two to three minutes on a betting website. Virtual motorsport games last around a minute, but they feature life-like graphics and sounds, as well as ongoing commentaries to make them feel like the authentic thing.
Virtual motorsports racing is worth looking into because they're always available, occur frequently, and are incredibly fast-paced, which prevents players from getting bored. Although these races don't use real drivers, they're still incredibly fun and exciting to take part in.
Do All Betting Sites Offer Motorsports?
A majority of betting sites in the UK will offer motorsports for you to wager on, and, according to smartphonecasinos.co.uk, online casinos like Mr Play that run sportsbooks can also provide you with motorsports racing betting. However, the games and tournaments available for you to wager on will vary. When it comes to virtual betting, it's important to point out that not all betting sites and casinos with sportsbooks offer virtual motorsports. While most sportsbooks do offer virtual betting, the virtual sports available will differ between websites. Regardless of where you decide to place your bets, you should check out expert commentary and opinions online like those from Doc's.
In short, you can bet on car races, but the motorsports racing events and games, and the virtual racing opportunities, will vary between websites. If you are looking to bet on motorsports racing, whether it's real-life races or virtual ones, we suggest you read up on online betting, how it works, and find out which websites offer the activities that you want before starting anything.