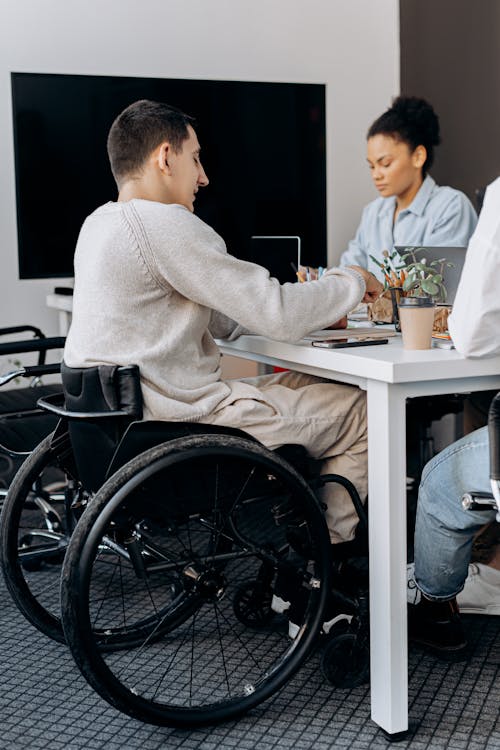 Following your doctor's guidelines after a car accident is just as crucial as getting medical attention. After the accident, your doctor should give you particular ideas on handling your injuries and recovering from them. Pay attention to your doctor's recommendations and follow them. If you can't recall those directions, write them down or have someone else there who can assist you in remembering them, especially if you've had an injury that prevents you from completely comprehending the doctor's recommendations.
Contact Your Insurance Providers
After a car accident, contact your auto insurance company as well as your health insurance agency. Your auto insurance company may be able to offer you immediate money for vehicle repairs. In the event of an accident, your health insurance company will want to know who is to blame. Your health insurance may cover a portion of your medical expenses if you have significant injuries, depending on your coverage and policy terms. On the other hand, your health insurance company may not fully cover incidents caused by someone else. 
 Acquire a Copy of the Police Report
Examine the police record after your accident to ensure that it correctly represents the events that led to or contributed to your accident. In some instances, the police report may include inconsistencies, such as implying that you caused or contributed to the accident when you did not. To proceed with a vehicle accident claim after the collision, you may need to rectify this. Your automobile accident attorney can obtain a copy of the police report and any information to support your claim.
Contact Your Current Employer
Depending on the severity of your injuries, you may need to tell your employer that you will be absent from work until a physician certifies that you are fit to return to work. The sooner you inform your employer about your injury, the sooner you can demonstrate your desire to communicate with them during your rehabilitation and work with them to expedite your return to work.
Some companies will allow you the time you need to recuperate from your car accident injuries, while others will make adjustments to get you back to work as quickly as possible. Your employer cannot discriminate against you because of an accident or injury. However, by collaborating with your company early on, you can improve your chances of success.
Do Not Accept an Insurance Company's Settlement Offer Without First Consulting a Lawyer
You may receive a settlement offer from the at-fault driver's insurance company shortly after the accident. You are aware that the insurance company owes you money for your car and your injuries, and you are facing several problems, including the necessity to pay for your medical expenses. You may believe that accepting that offer will give you a jump start on paying those expenditures.
Unfortunately, many insurance companies will begin by offering a low settlement offer that does not appropriately compensate you. You will not be able to seek extra compensation from that company if you accept the offer. In the end, you may find yourself unable to pay for your medications. Instead, consult with an attorney before taking any settlement offer.
Protect Your Rights
After an accident, the most crucial thing you should do is contact an attorney. Your lawyer can safeguard your rights and ensure that significant evidence is not destroyed. Insurance companies frequently want to gather statements as soon as possible following an event. Before making such a declaration, the legal experts at Goldstein Law suggest that you get good legal advice first.