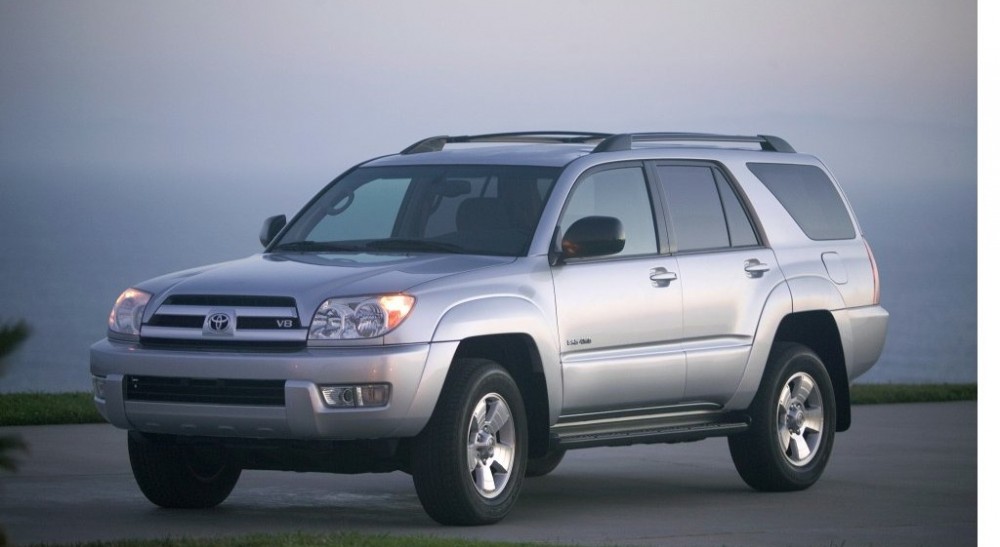 Although Toyota 4Runners are renowned for their reliability and dependability, a recent lawsuit against the company alleges that the fourth generation of these vehicles has a very serious manufacturing defect. More specifically, the frames of 4Runners made between 2003 and 2009 seem to be very prone to excessive rust corrosion. Over the past years, there have been plentiful complaints filed with Toyota Motor Corporation, as well as with the National Highway Traffic Safety Administration, by displeased owners of 4Runners whose car frames had been extremely damaged by rust. The culprit behind this acute issue appears to be Dana Holding Corporation, the company that supplies automobile frames to Toyota, which has not properly treated the undercarriages against rust corrosion.
There are currently over 500,000 people who own a Toyota 4Runner that may be defective throughout the United States, many of whom have already joined the class-action lawsuit whose original plaintiff is 69-year-old Gary Weinreich of South Carolina. The man was prompted to sue Toyota Motor Corporation and some of the subsidiaries of the company several months after sustaining a car accident that was apparently caused by this very problem of excessive frame rust corrosion. While he was driving his 2005 4Runner, the front steering control arm of the vehicle fell off, which resulted in the man running off the road. The lawsuit was filed on December 6, 2018, and will probably be settled in the near future.
In 2020, Toyota Settled a Lawsuit Concerning the Same Issue of Premature Frame Rusting for $3.4 Billion
Surprisingly, another lawsuit alleging premature rust corrosion on the frame of Toyota vehicles was filed by Ryan Burns in Arkansas on October 3, 2016. However, this time, the automobiles with inadequately treated frames were Tacomas, Sequoias, and Tundras manufactured between 2005 and 2009.
Even though the company refused to admit to any wrongdoing, it agreed to settle the class-action lawsuit for $3.4 billion, money that was used to cover the repair of 1.5 million automobiles. Taking responsibility for negligence, Dana Holding Corporation paid $25 million to Toyota in order to solve the issue of the affected vehicles.
What Should I Do If I Own a Toyota 4Runner that May Be Defective?
Frustratingly, if you have a Toyota 4Runner whose frame was damaged by rust corrosion beyond repair, filing a complaint with the company will get you nowhere, as Toyota Motor Corporation is notorious for not responding to the concerns of car owners, according to a large number of consumers. Nevertheless, one thing you should never do if you can no longer use your 4Runner because of the amount of rust it has is pays for the replacement of the frame yourself. Since the company is responsible for having manufactured – knowingly or unknowingly – defective vehicles, you should be able to have the undercarriage of your car replaced free of charge. For this, you will have to file a claim with Toyota Motor Corporation with the assistance of a lawyer, which will help you save up to $15,000.
In the fortunate case that your 4Runner is new or relatively new and the frame has not yet been affected by rust corrosion, you should keep a close eye on it and take it for periodical inspections to your local auto mechanic. Only a licensed auto mechanic has the knowledge required to tell you with certainty whether the rust on the frame of your vehicle makes it safe or unsafe to drive. It is important to remember that, regrettably, if the frame of your Toyota 4Runner had really not been adequately treated against rust corrosion, it will inevitably develop excessive rust that will deem your vehicle a hazard to drive on the road, even with regular maintenance. For this reason, if your mechanic informs you that it would be dangerous to continue driving your automobile, it is highly recommended to listen to their advice.
The Life-Threatening Accidents You Can Experience If You Drive a Toyota 4Runner with a Damaged Frame
Unfortunately, some owners of Toyota 4Runners are unaware of the issue of rust corrosion on the frame of their cars. Consequently, they are likely to suffer terrible accidents while driving their vehicles, such as head-on collisions, intersections accidents, rear-end collisions, vehicle rollovers, and side collisions. What all of these car accidents have in common if the vehicle involved is a defective 4Runner is the driver losing control of their car due to a key component that has failed as a result of rust, just like the case of Weinreich.
As for the injuries you can sustain following the accident, they can be fatal. Furthermore, your passengers, other drivers, as well as pedestrians may be hurt as a consequence of the crash. The injuries you can get include traumatic brain injuries, internal bleeding, paralysis, spinal cord damage, loss of limbs, and compound fractures. Some of these will scar you forever or deem you disabled for life. Therefore, we urge you to take the premature rust corrosion issue of Toyota 4Runners very seriously if you own such a vehicle and find alternative means of transportation if you were told not to drive it anymore.
About the Author
Responsible for case evaluation, financial analysis, and management of firm assets, Jonathan Sharp is the Chief Financial Officer and Director of Claims at Environmental Litigation Group, P.C. The law firm, which is located in Birmingham, Alabama, specializes in cases of personal injury and product liability. Jonathan Sharp has been working along with the legal team for over 20 years, dedicating his time to helping wronged individuals and communities recover the financial compensation they were entitled to from the liable parties.