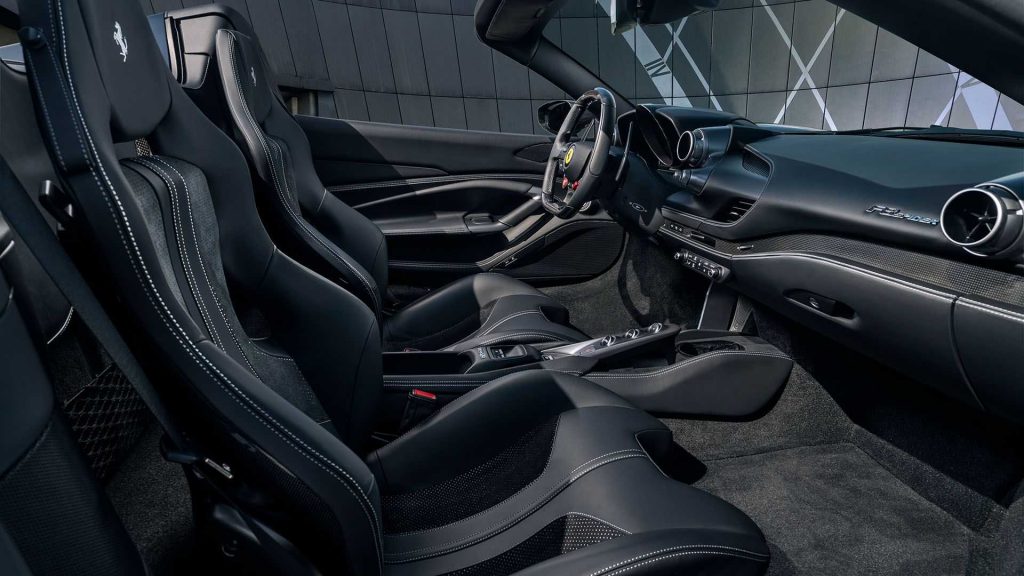 As time passes, each model of luxury automobile is responsible for keeping up with modern trends and automotive fashion. Thanks to social media platforms, the allure of luxury vehicles has never been more incredible, but getting and owning one isn't as easy as pressing "post."
No matter your taste and style, before buying a luxury vehicle, you should know what insurance considers a sports car and what the average monthly cost is. Extra features and more zeros typically equate to increased manufacturing, buying, and insurance costs.
Though that math has always held true, with innovative technology and the standards for the rich becoming richer, luxury has taken new forms.
What makes a car a luxury vehicle in 2021?
In the automobile industry, luxury qualifications aren't as strict as the untrained eye mind might think. When qualifying a car as luxurious, there isn't anyone feature to look for.
Luxury vehicles are any kind of automobile with features that go above and beyond, but technology is continually raising the standards.
In many ways, technological innovations have turned amenities into essentials or deal-breakers. Features such as powered windows, airbags, central locking, and reverse parking sensors were once markers of comfort but are now as essential as the wheels. Modern luxuries are now commonplace, making luxury models like the Aston Martin Valkyrie have to step up their game.
A list of characteristics that are trademarked luxuries in the automotive industry include:
Anti-theft technology
Automatic safety features
Heated steering wheel
Infotainment systems
Integrated seat massagers
Natural trims such as wood, metal, or stone
Remote-controlled parking
Seat coolers
Scent systems
Starlight roofing
Water-resistant windows
These features will pique any car buyer's interest and give drivers some bragging rights, but luxury isn't all about vanity. The perk of driving a luxury model car is that your vehicle is more likely to come equipped with additional safety features.
Driving in style is always a plus, but safety and convenience do have the potential to save you money in the long run.
What are the top 15 luxury car brands of 2021?
Buying luxury is so much more than a status symbol. Whether you buy new, vintage, or classic, your vehicle is an investment for your financial future and your career.
You can't evaluate how great a product is without knowing where it comes from and looking at who's doing it the best. And even if you don't think about it, remember that your car's make and model impact your insurance rates, so choose wisely.
A list of the top 15 luxury automobile brands, in alphabetical order, is:
Audi
Alfa Romeo
BMW (Bayerische Motoren Werke Aktiengesellschaft)
Bugatti
Mercedes-Benz
Ferrari
Jaguar
Maserati
Porsche
Rolls-Royce
Tesla
Lamborghini
Land Rover
Lexus
Volvo
These brands all stand out from the fleet as luxury because they keep up with automotive-style trends and consider service. Luxury car brands set themselves aside from others by predicting what their customers will want in the future.
A Summary of Luxury Car Features
Trend prediction may seem like marketing 101; however, customer service and innovation typically raise the bar for how we drive.
A noteworthy example of luxury brands setting the tone is the recent announcement that all Lamborghinis will be hybrid by 2024, adding Lamborghini to the eco-friendly luxury list. Planning ahead for social causes such as global warming has proven to be successful for luxury brands such as Tesla, Lexus, BMW, and Audi.
What's new and shiny has a way of making old trails feel new again. Living in the 21st century, we now laugh at the idea of car phones and cassettes, but the history of luxury is due to needed adaptations.
Remembering what is now standard was once new puts the values of modern-day luxury cars into perspective. When you think of Bluetooth, cruise control, and seatbelts, it may seem like nothing special, but before the 60s, most drivers were just happy to have air conditioning.
Inventions such as seatbelts, hands-free technology, cruise control, power steering, and now self-driving cars have helped to keep us safer while on the road. Eye-catching features like skylights, sunroofs, and butterfly doors may catch our eye, but keeping ourselves and the environment safe has been the fundamental force driving the auto industry's innovation.
Car Features That Make Cars Look Luxurious
No matter what car model you're in, there are ways to make it look and feel a tad fancier. You deserve to feel confident on the road at every price point. Whether you're designing a new car to order or sprucing up an older model, adding a few luxe features will take your ride to the next level.
Some car changes might be time-consuming or expensive, but there are plenty of quick and economical ways to make any car feel high-quality.
Paint Jobs
One fast way to upgrade your car is to get a new paint job. This could drastically help you up the vehicle's value if you're looking to sell. The most luxurious car colours of 2021 are white metallic, black, grey, silver, gold, brown, blue, green, and orange, but whichever colour is your favourite is best.
Replace the Shocks and Struts
Luxury vehicles are known for their smooth rides. Installing better quality shocks or refreshing the ones you have helps absorb road bumps. Although you cannot see this change, you will be sure to feel it.
New Seat Cushions and Trims
Luxury-made vehicles are highlighted for using high-end materials such as wood, leather, stones, and suede. The great thing about those is that they are easily accessible. You can easily DIY your own upgrades or find covers and car bling accessories online.
New Entertainment and Sound System
Sound is a big deal for a vehicle. Luckily, if your car's speakers or radio are lacklustre, they are easily replaced. Features like backup cameras and Apple Play are found in most auto and technology stores and don't require professional installation.
Replacing the speakers in your car if the ones you have are worn out will bring new life into your car and can cost anywhere from $40 to $300.
Anti-Theft Technology
Times have evolved since your uncle's unattractive steering wheel anti-theft clutch brake lock. Anti-theft technology is a huge industry that provides a wide range of options from installations to apps. Another perk to having additional security for your vehicle is the deduction you can apply for on your insurance policy.
How has the driving experience evolved?
The auto industry has come a long way since steam engines in the 1700s. With driving becoming more comfortable, safe, and convenient, how society has grown is largely due to auto engineering evolution.
Luxury vehicles are exciting, but with more features and higher-priced models, there's an ever-increasing need for quality insurance coverage. So, whether you've just got the keys to your dream car or are in the lane next to it, always having auto insurance is crucial.
For getting you closer to the car of your dreams and keeping you in it, knowing what insurance and features help make the most of your driving is smart driving.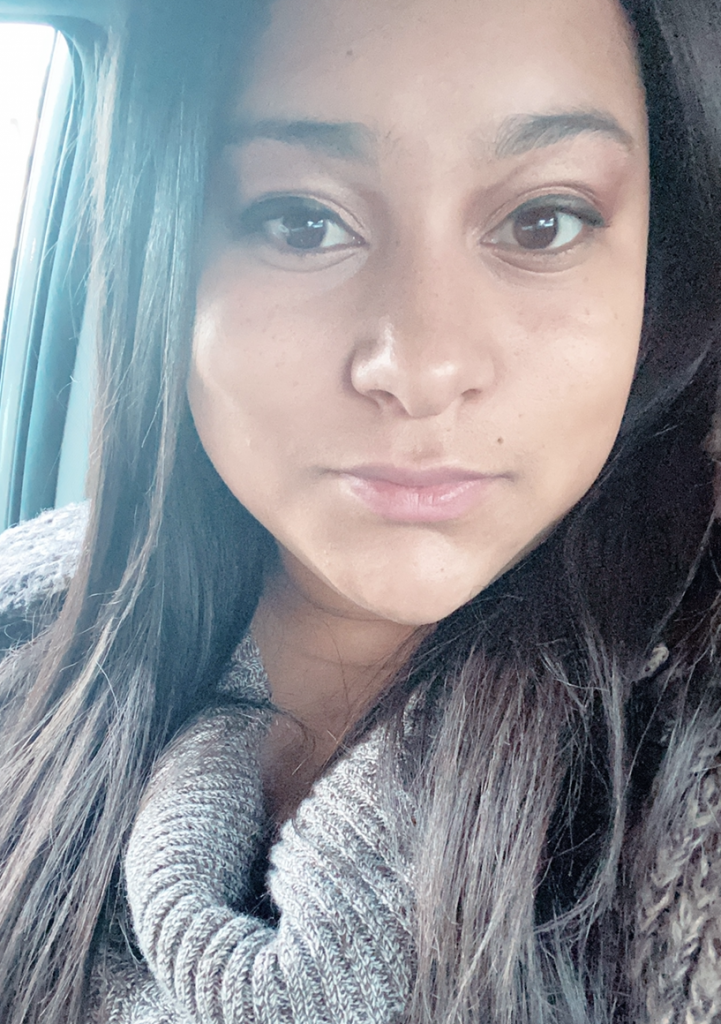 Danielle Beck-Hunter writes and researches for the insurance comparison site, TheTruthAboutInsurance.com. She grew up around the car, truck, and motorcycle lovers, and is passionate about road safety.