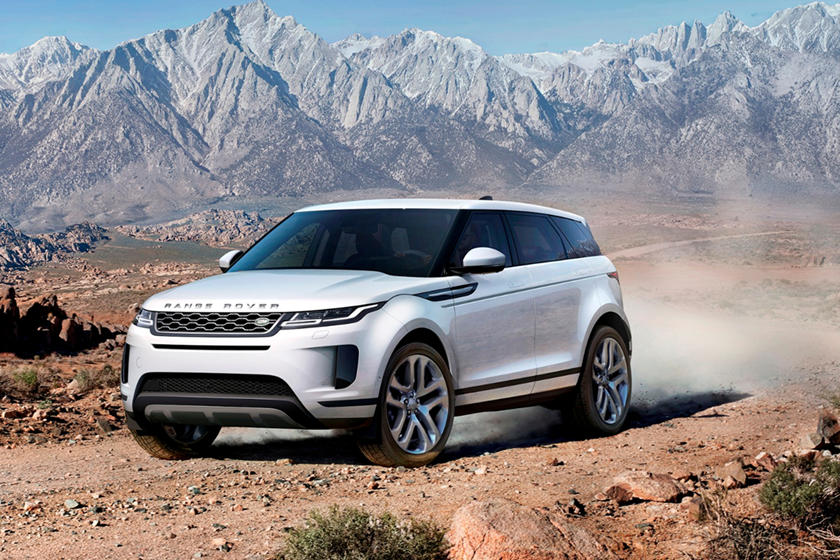 Car companies and manufacturers release new cars with fresh components and elevated features every year. Among these cars is the Range Rover Evoque Model Year 2022. 
The old Range Rover Evoque Model won over 217 international honors and sold over 770 000, or around 100,000, units every year. Its outstanding accomplishment made them notable and worthy of their standing before and now.
The Range Rover Evoque Model 2022 has both advantages and disadvantages. For instance, they have a design advantage over other vehicles (SUVs or minis) because they are classic and stylish. The interior too is well-equipped and well-designed with numerous cabins and comfortable equipment. The only downside is they have a small compartment and have cramped rear-seat capacity.
But the real question is, can the new 2022 model exceed our different expectations? Especially now that you're pondering buying them. Then this car review of ours will help you to go and grab this model—or pass!
What Are The Prices?
We understand that the first things that matter to you as buyers are your budget and the price of the car. Depending on the type and model of the Range Rover Evoque, the range of prices starts from $45 000 to $75 000. However, you may choose to rent this car. You can have this dream car of yours for only £284 to £520.98 plus VAT per month!
Are There Any New Features, Components, And Equipment?
One of the added options for this new model is the HST R-Dynamic trim. It's a sporty-looking, stylish look that makes the interior and exterior comparable to the luxury style. It primarily focuses on black colors for this dynamic, which adds stunning glossy black 20-inch wheels, black roof and black interior, and red calipers brakes. These HST R-Dynamic trims also added the Evoque's 296-hp P300 turbocharged four-cylinder engine.
New features are perfect for any occasion, any time, and anywhere. Some of these features are the following:
Heated seats
Power-operated rear liftgate
The wireless smartphone charging pad
Keyless entry
A power operated rear liftgate
The Interior And Exterior Advantages and Disadvantages
We've mentioned above some of the most fantastic features long present in the Range Rover Evoque Model. The whole interior of this 2022 model speaks elegance because of how detailed and classic it is. The materials and devices used are of high-quality aim to last long.
The exterior is even more classic, starting with the handle being sleek and seamless to the body—to the point that you'll only see them if you're closer. Its components are made of high standards; some notable elements are LED headlights, heated power-folding side mirrors, power tailgates, and 18-inch wheels.
But as we've cited too, there are drawbacks with these new models. First is, its dimension makes the inner space crumpled and uncomfortable, especially to the people sitting at the back. The cargo space is too ample as other models, making it difficult to travel and if you have many suitcases and things to put.
Exterior Color Options
The color options available are black and Fuji white. However, you can add a metallic color option available in eight colors, and it roughly costs around $610. These colors are the following:
Firenze Red
Santorini Black
Seoul Pearl Silver
Nolita Grey
Eiger Grey, Portofino Blue
Lantau Bronze
Dimension And Sizes
The standard body measurement of the Range Rover Evoque is 172.1 inches long, its height is 64.9 inches tall, and it has a 105.5 inches long wheelbase. The side mirrors, too, have a dimension of 78.6 inches wide with a minimum ride height of 8.3 inches and a most remarkable wide depth of 20.86 inches.
There is also an angle approach/break-over/departure corresponding to 25/20.7/30.6 degrees. In addition, a curb weighing 3,935 pounds and an HST being about 500 pounds plus.
Transmission, Gear, Performance, And Engine
We also stated above that a 2.0-liter turbocharged four-cylinder engine makes the car's speed nine times faster than before. They also have 246 horsepower and 269 lb-ft of torque, leading to a more augmented engine. With these numbers, you can see that the Range Rover Evoque is neither the weakest nor the strongest opponent compared to other car models.
 Closing Thoughts
The Range Rover Evoque Model 2022 has perfect performance, stability, and off-road capability. If you want a sleek car to add to your collection, this model is a go but may not be feasible if you wish to have high-performing and long-lasting power. But if you're still undecided about whether this is right for you and want to try it out, you can avail of Evoque Leasing offers of Vantage Leasing.