Polishing and buffing are techniques that allow to perfect, increase, or restore the brilliance of car or bike topcoats.
These same car paint techniques are applicable to varnished surfaces in the furniture and decoration field.
It is a gradual process that uses a polishing from the least fine to the finest, which corresponds to the terms sanding / polishing / buffing.
Utility :
– For freshly painted but thoroughly dried car paints and topcoats, if defects are to be removed.
– To remove defects such as "orange peel" or lack of brilliance.
– For old topcoats with micro-scratches in the surface topcoat coating.

Step 1 – Sanding/polishing

1500

When the varnish is severely damaged or has orange peel, the top part of it should be removed.

To do this, we sand by hand or with a sander, with a grit of 1500 (we do not recommend going below 1200)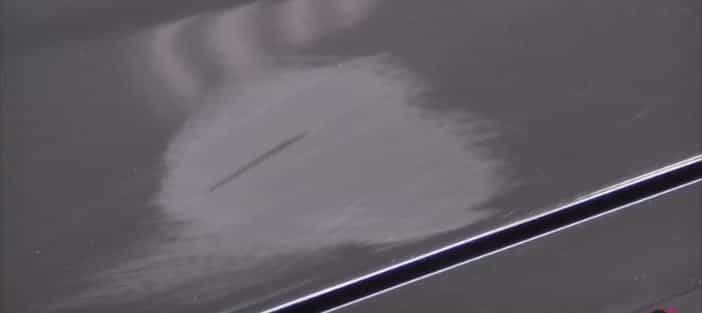 For this purpose we can use :
– sanding paper 1500
– 1500 sanding discs with a soft plate
dry or wet
We are always careful never to cross the coat of topcoat, especially on the edges.
Between each step, we will clean the residues of sanding and polishing with a clean microfiber cloth!
Advanced polishing techniques for car paints
Step 2 : further sanding/polishing with 3000 grit

To remove micro-scratches from the 1500 sanding, you must then sand with 3000, dry or wet.
several products for this purpose :
– sanding paper 3000
– or sanding discs 3000
Step 3 – Buffing

We then move on to the polishing phase, which allows us to further refine the surface condition at an additional level.
the polishing of the car paint will be done in 2 steps minimum.
the polishing can be done directly without going through step 1 if the car paints or topcoats are in good condition.
In this case you should never proceed to polishing without having cleaned and decontaminated the surface !
> For this we use
– Isopropyl alcohol degreasing solution or car body degreaser
– The clay bar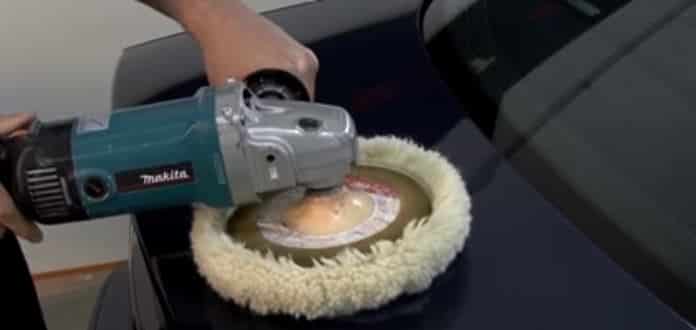 An electric polishing machine is usually used, applying pressure with the fingers on the rotating shaft, and continuing until the polishing compound has dried.Do not use too much polishing compound!
Types of polishing foam, and their different colors
Hard Foam & Wool
Here are the equipments that we will place on the polisher and use to roughen the buffing
– All hard foams (white or orange)
– The natural wool plates
These materials will « cut » the polishing scratches
We must use a « compound » or a polishing paste : place 5 dots of product on the disc. Then place the disc at the different places on the bodywork to distribute the product.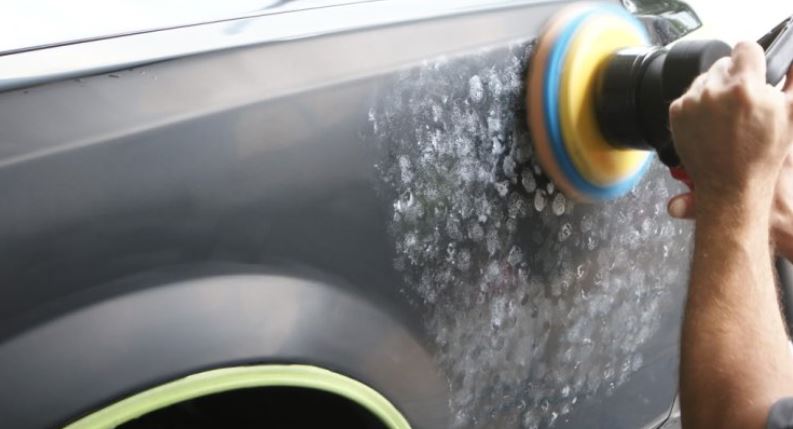 Proceed by sections of 0.5sqm to 1sqm maximum, to allow the product to act properly.
It is possible to slightly wet the surface to lubricate with a sprayer, but this is optional.
Shine slowly and then go up to a speed of 1000 – 1500 rpm
Proceed from left to right in a grid pattern, then from top to bottom.
Some polishing heads allow both sanding and polishing, they are highly efficient and versatile products, ideal to ensure all stages of polishing.
Final buffing with black soft foam
For the final brilliance, choose a soft foam, especially on black body paint.
In general, the softest foams are blue and black.
Still using Polarshine 10, place 5 dots of product on the foam, spread over the surface and buff at 1500-2000 rpm.
Clean with a microfiber cloth : the finish is beautiful !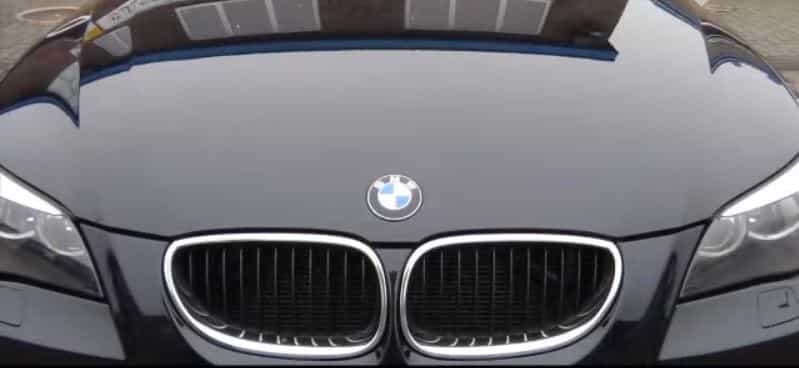 Polishing wax
The application of a wax is an optional step. A professional wax can be used to create a protective coat.
This coat of wax will come off after the first wash. It is a non-permanent protection.
How to choose a polishing and buffing foam?
What is the difference between hard and soft foam ?
Hard foam will penetrate more into the topcoat and abrade the surface.
Manufacturers usually use the same color codes : orange white yellow for hard foam and black for soft foam polish.
What is the difference between a lamb wool plate and a foam plate?
Lamb wool should only be used for roughing up the polish and for polishing. Wool has more abrasive properties than soft foams. It is the equivalent of a hard foam.
Contrary to popular belief, the heating power of wool is much lower than that of foam : the heat produced by a foam can make the topcoat shine.
What is the difference between soft foam and waffle foam?
The waffle foam, produces less heating. It is reserved for the final buffing work. Its use is special and it is recommended only for experienced users.
If you need additional information, do not hesitate to consult this Wikihow article which explains in detail how to polish your car.