Finding yourself stranded on the side of the road is always inconvenient. Whether you've been in a car accident or broken down, you're probably wondering if you can get a ride with a heavy haulage towing operator. If you find yourself in that spot then there are a few options available. You can call a friend or catch a taxi, but that might cost extra money, and it's often more convenient to travel in the tow truck so that you can make sure your vehicle gets where it's going. In this article we're going to find out whether tow truck drivers can give you a lift and when you might need to arrange alternative transport.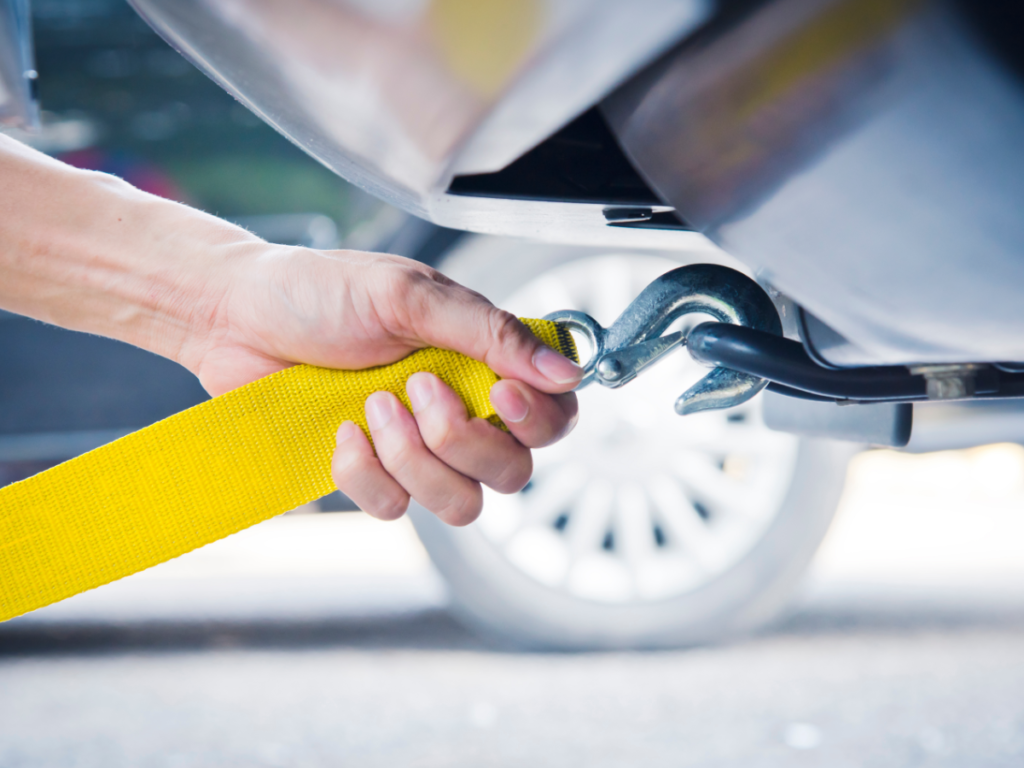 Can You Get a Lift with a Tow Truck After a Breakdown?
Most tow truck drivers are happy to give you a lift if your car or truck breaks down. Breakdowns aren't just inconvenient, they can also be incredibly dangerous to anyone that's left standing by the road. That means tow truck operators will typically be happy to give you a ride so that you can get home safely. Keep in mind that your tow truck operator isn't a taxi service. They'll drop you off somewhere within reason, but mostly they will only be prepared to give you a ride to your car's destination.
The good news is that getting a ride with your tow operator makes it easy to follow your car to the mechanic's workshop. When you get there you can sort out any work it needs. You'll also have more options for getting home, like public transport or a courtesy car service. With that said, there's no legal requirement in Australia for your tow operator to give you a lift. They'll do their best to help you, but you should still make alternative plans in case the driver refuses to take you as a passenger.
Getting a Lift After an Accident
Car accidents are some of the most stressful experiences you're ever likely to encounter. Like breakdowns, your tow truck driver will usually be happy to give you a lift if you have been in an accident. The tricky part here is that your tow truck driver won't offer you a ride if you have been injured. Car accidents involve incredible amounts of force. That means injuries which seem small can turn into major issues if they're left untreated. If your tow truck driver insists on calling an ambulance then it's best to trust their judgement. Tow drivers see a lot of car accidents, so they have a good idea of whether you need professional medical attention.
What if You Have Kids with You?
Having car troubles when you've got kids in tow is dangerous and inconvenient. Children, especially babies, will struggle with things like waiting around in the sun. If you break down or have an accident when you have kids with you, make sure you mention this to your tow truck operator. People with kids in their vehicle may be given priority to ensure the little ones are kept happy and healthy.
The only concern here is that most tow trucks have a single row of seats. If you're travelling with young children under 7 that are required to use a booster or baby seat, you will also need to supply a suitable seat. If that's the case then discuss the issue with the tow truck dispatcher. They may be able to send a truck with two rows of seats, and you'll be able to transfer a child seat from your car to the tow truck and get everyone home safely.
How Many Passengers Can a Tow Truck Hold?
Tow trucks are usually only capable of holding 2-3 passengers, including the driver. If you encounter car trouble while you're alone then it's unlikely to be an issue. But, if you're travelling with a large group, you may not all be able to get a lift with the driver. As we mentioned above, some tow trucks have two rows of seats. A truck like that will be able to transport 4-5 people. But, you'll all be going to the same destination, and that's likely to be a mechanic's workshop. When dealing with a group of passengers it's common for the tow truck driver to give the car's owner a ride. That way you'll be able to go with the car to the mechanic to sort out what went wrong. Anyone that's left behind will have to arrange alternative transportation. Again, make sure you mention your situation to the tow truck dispatcher. They may be able to send a larger truck to help everyone get home safely.