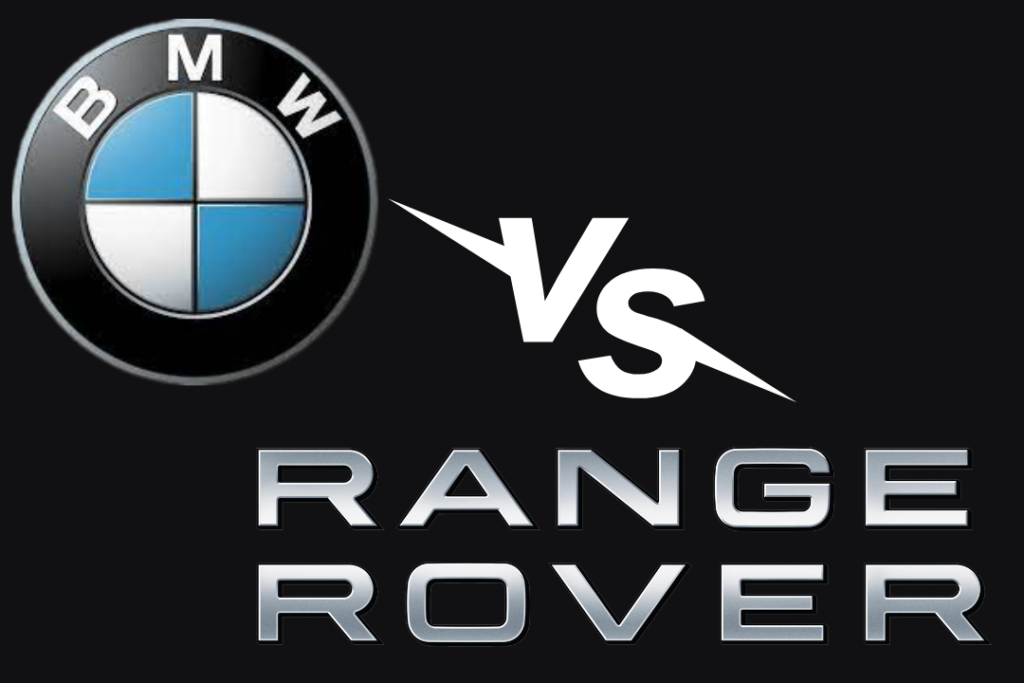 Ah, the eternal debate of "BMW Engine Vs. Range Rover Engine." If it were a movie, it would surely rival the likes of "Godzilla Vs. Kong." And why not? Both brands have a legacy of engineering marvels that have set many hearts (and roads) on fire. But let's not get carried away. We're here to discuss engines, after all, not movie plots.
The Bavarian Beast: BMW Engines
Let's begin with our first contestant, BMW. Known for its precision and performance, BMW has always believed in the mantra, "The more, the merrier." Just kidding, their mantra is "The Ultimate Driving Machine," but the former seems to fit well, especially when we look at the variety of engines they offer.
For instance, the 2023 BMW 330i boasts a horsepower of 255 with a torque of 295 lb-ft, accelerating from 0-60 MPH in just 5.6 seconds. If that doesn't get your heart racing, I don't know what will. And if you're thinking, "Eh, that's child's play," then the 2023 BMW XM is ready to take you on a wild ride.
It combines a 4.4-litre V-8 BMW M TwinPower Turbo combustion engine and a high-performance electric motor, delivering a maximum of 644 horsepower and 590 lb-ft of torque. If that's not enough, the BMW's N74 V12 engine can produce up to 602 horsepower and 590 lb-ft of torque.
The Rover Rumble: Range Rover Engines
Our second contestant, the Range Rover, needs no introduction. Its engines are as British as tea and crumpets but pack a punch that could rival a double espresso. The 2023 Range Rover offers power that varies from the P400 SE with 395 horsepower and a 0-60 time of 5.5 seconds to the P530 SV LWB with 523 horsepower and a 0-60 time of 4.5 seconds.
The Range Rover also offers a turbocharged 3.0-litre six-cylinder engine and an electric motor with a combined 434 horsepower and 406 pound-feet of torque (P440e), and a twin-turbo 4.4-litre V8 engine with 523 horsepower and 553 pound-feet of torque (P530). One of its powertrain options, the P400 engine, is a 395-horsepower 3.0-litre straight-six engine fitted with a turbocharger, electric supercharger, and 48-volt mild-hybrid system.
BMW Vs. Range Rover: A Comparison
| Features | BMW 330i | Range Rover P400 |
| --- | --- | --- |
| Horsepower | 255 hp | 395 hp |
| Torque | 295 lb-ft | 406 lb-ft |
| 0-60 MPH Acceleration | 5.6 seconds | 5.5 seconds |
| EPA MPG Ratings | 25 mpg city / 34 mpg highway / 29 mpg combined | Not available |
The Verdict: Choosing Your Champion
Both BMW and Range Rover engines offer robust performance, and choosing one depends on your preferences. If you're looking for sheer power and acceleration, the Range Rover engines hold an edge. However, if efficiency and variety in performance are your cups of tea, BMW engines might be the way to go.
A Bit of Advice (Or Actionable Advice, If You Will)
Before you rush off to make a purchase based on horsepower and torque alone, remember that an engine is just one piece of the automotive puzzle. Consider other factors such as the vehicle's handling, comfort, features, and, most importantly, how the car feels to drive. After all, numbers only tell part of the story.
Engines Beyond the Numbers
While we've focused primarily on horsepower and torque, a whole world of factors contribute to the overall engine performance. This includes fuel efficiency, reliability, and engine technology.
Fuel Efficiency
Regarding fuel efficiency, BMW's 330i model offers impressive EPA MPG ratings with 25 mpg in the city, 34 mpg on the highway, and 29 mpg combined​1​. We don't have the exact figures for the Range Rover, but traditionally, its fuel efficiency has been lower due to its larger size and weight.
Reliability
Talking about reliability, it's like discussing who's the better secret keeper, Sherlock Holmes or Dr Watson. Both BMW and Range Rover have their fair share of fans and critics. BMW engines are praised for reliability and performance, while Range Rover engines are known for their ruggedness and off-road capabilities.
However, as with all vehicles, maintenance and care are vital to ensuring engine longevity.
Engine Technology
When it comes to engine technology, both manufacturers are continuously innovating. BMW's use of TwinPower Turbo technology and electric motors exemplifies its commitment to performance and efficiency​​.
On the other hand, Range Rover's use of a turbocharger, electric supercharger, and 48-volt mild-hybrid system showcases their focus on maximising power while minimising emissions​.
A Glimpse at the Future
The future of car engines isn't just about more power or better fuel efficiency. It's also about sustainability. Both BMW and Range Rover are making strides in this area, with electric and hybrid engine options becoming more prevalent in their line-ups.
Some Final Nuggets of Wisdom
When it comes to engines, remember this:
Power is necessary, but it's not everything: While talking about horsepower and torque is fun, remember that a car is more than just its engine. Consider the complete package, including handling, features, comfort, and safety.
Efficiency matters: With fuel prices rising, fuel efficiency is more important than ever. A more efficient engine can save you money in the long run.
Maintenance is vital: No matter how powerful or efficient an engine is, regular maintenance is crucial for longevity.
Future is electric: With a growing emphasis on reducing emissions, electric and hybrid engines are the future. Consider these options when looking for your next car.
A Final BMW Engine Thought
Choosing between a BMW engine and a Range Rover engine is like choosing between chocolate and vanilla ice cream. Both are excellent choices, and it ultimately boils down to personal taste. And if you're having trouble deciding, remember the wise words of an anonymous philosopher (or was it just a car enthusiast?): "Why no
o, go ahead, test drive both and see which one revs your heart up. You might find that you're a "double scoop" kind of person after all.