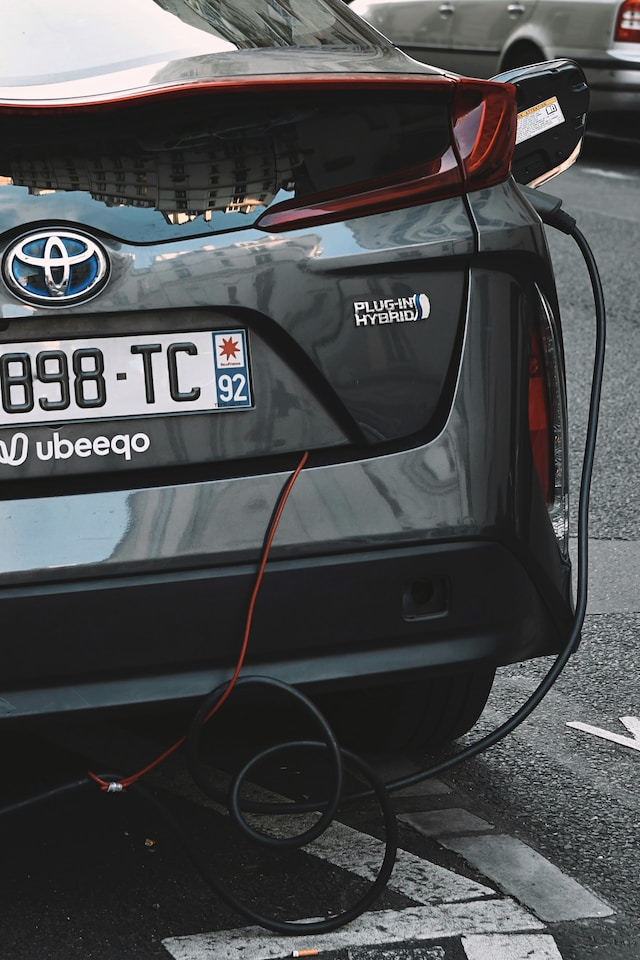 A massive change the automotive industry has been going through since the adaption of hybrid cars and battery-electric vehicles. These vehicles are better in performance, deliver more comfortable rides, and consume less energy which is great for the car and the environment.
Hybrid cars have been around for many years now, however, continuous improvement and innovation make them more and more impressive day by day. Hybrid cars have already taken a good chunk of market shares from classic gas-powered cars, there are very high chances that, the gas-powered cars will stay far behind in the race in the future. 
In this article, we will talk about the history of hybrid cars, their performance enhancements, benefits, and their future. So stick till the end to learn all about hybrid cars and decide whether you should switch from your conventional passenger cars to the latest hybrid, plugin, or electric-powered cars.
The Rise of Hybrid Cars
Hybrid cars and electric vehicles have gained a massive deal in recent years, and awareness spread by brands has also played an important role in this. At the beginning of this revolution, hybrid cars were slow, have bad pickups, cost hugely when the battery get damaged, and had many more faults. With the passage of time, now new hybrid, plugin, or electric vehicles costs less to manufacture, and also help customer save gas money, all that by being environmentally friendly as well. There is nothing bad about these innovative engines, which just improve thes the livelihood of humans. 
Performance Enhancement
As we mentioned above, in the early ages, hybrid cars have been criticized for their performance, speed, and response, just like anything, at the start of something new, everything has flaws. Now at this time of age, hybrids cars have improved a lot, Modern hybrid vehicles incorporate innovative powertrain configurations, lightweight materials, and aerodynamic designs to deliver impressive performance, which not only improves the performance, response, and speed, it also comes cheaper and saves a lot on gas.
Enhancing the Hybrid Experience
For enhancing hybrid cars' performance, tires play an important role. Low-quality tires won't only reduce fuel mileage, it will destroy the comfort and performance of hybrid and battery vehicles. It is recommended to use new and innovative tires that can align with the desired performance of hybrid cars.
The new tires like Continental PureContact LX or Bridgestone WeatherPeak are at the top in the tire market for hybrid cars, due to their advanced tread pattern, specifically designed to deliver comfortable rides. These tires won't only improve the car's performance, but they will also reduce fuel consumption due to low rolling resistance, and release low gas emissions to safeguard the world. 
Sustainability and Eco-Friendliness
The advantage of hybrid cars is that they capture the features of both electric vehicles and gas-powered vehicles. The environmental friendliness, low gas emission, and fuel saving of electric vehicles, and the power and performance of conventional engines.
In addition, many hybrid vehicles feature regenerative braking system, which harnesses energy on brakes, and convert it into reusable energy, which is a dire need at this time. They may not be as sustainable in the environment as fully electric vehicles, but still, they are more than enough to contribute to good environmental practices and execute the proper performance.
Future Trends and Innovations
The future of hybrid vehicles is filled with exciting advancements and innovations. Which will improve the engine performance, and save more fuel with consistent ride.
Extended Electric Range: Hybrid cars are evolving to offer longer electric-only driving ranges, reducing reliance on the combustion engine and improving fuel efficiency.
Plug-In Hybrid Technology: Plug-in hybrid electric vehicles (PHEVs) are gaining popularity, allowing drivers to charge their vehicles and enjoy a larger electric range.
Advanced Powertrain Systems: Hybrid powertrains are becoming more sophisticated, seamlessly transitioning between electric and combustion engine power for improved performance and fuel economy.
Lightweight Materials: Manufacturers are using lightweight materials like composites and aluminum to enhance fuel efficiency and handling.
Intelligent Energy Management: Smart energy management systems optimize power distribution between the combustion engine and electric motor, maximizing performance and reducing emissions.
Sustainable Manufacturing and Recycling: Eco-friendly practices in vehicle production, along with efficient recycling programs for components like batteries, contribute to a greener lifecycle.
Integration of Autonomous Features: Hybrid vehicles are incorporating autonomous driving features that improve convenience, safety, and energy efficiency.
These innovations will bring a massive boost in hybrid car recognition where hybrid cars offer extended electric ranges, efficient powertrains, lightweight designs, and sustainable practices. By embracing these innovations, hybrid cars will continue to play a significant role in a greener and more sustainable transportation future.
Conclusion
Hybrid cars have come a long way, from being a failed project, innovation, and advancement have brought them far ahead of gas-powered cars. The reason for their achievements is that they are not leaned toward one side, these cars consist of major features of conventional engines, and features of fully battery vehicles, which make them a great substitute for both of these categories. Future advancement and innovation will make hybrid cars the best option to buy in the coming years.