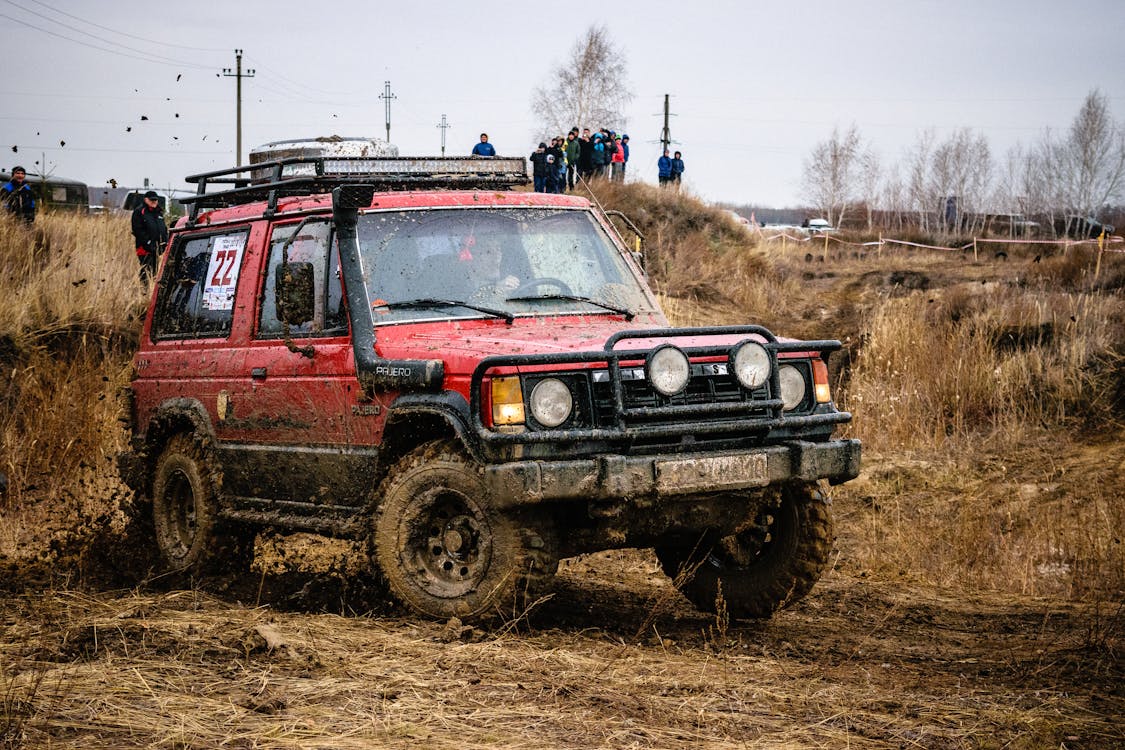 The best road trips are the ones that take rugged paths. It's not meant for the faint of heart, but these kinds of adventures are satisfying even if you're new to them. For many, it's a way to test their survival skills and escape the slowness and mundanity of city driving.
Whether you're going by yourself or with a posse of fellow adventurers, you have to make sure you have everything you need for a safer and more satisfying journey. Check out these essentials for an off-road adventure that will leave you wanting more.
1. Choose a reliable vehicle
Rugged terrains and extreme climates will take a toll on regular city cars. You need a vehicle that's designed to withstand abuse from mud, sleet, extreme heat, and rain. Some sedans and hatchbacks won't go far in muddy and dusty terrain unless they come equipped with the right modifications. SUVs and pickups with 4WD are the best fit for these conditions. If you don't drive one, you can always rent one if you can't afford to install larger tires and a lifted suspension kit. You can't have a great adventure if you don't have the best car for the rough and extreme journey ahead.
2. Prep your off-roader
The fact that you already have an off-roading vehicle doesn't guarantee the best experience. It's more likely to fail if it's in poor condition. Don't stop with routine maintenance such as checking your air filters, oil levels, and tire pressure. You should also test your headlights and inspect your windshield for cracks. If your vehicle has power steering, check the pressure hose for leaks. You may also consider investing in modifications like elevating your bumper-to-ground clearance. Give yourself at least a week or longer if you're driving out-of-state.
3. Get the right accessories
Spending too much on accessories isn't essential, but the right ones can increase the safety factor and ensure a more comfortable trip. Start by installing a GPS navigator so you will know what lies ahead as you enter unfamiliar territory. An earth anchor will also come in handy in case your vehicle gets stuck in thick mud or loose sand. If you're worried your battery might die in the middle of nowhere, opt to get a portable emergency jump starter. You should also invest in durable bungee cords to keep camping gear secure if you're planning to spend the night in the wilderness.
4. Plan out where to go
There's nothing wrong with going on a spontaneous trip off-road, but what's not good is getting lost and exposing yourself to danger. As much as you want the off-road experience to feel authentic, this shouldn't be a reason to throw planning out the window. Map out the safest possible trail and locate places you can contact in case you need help. You should also bring along a first-aid kit, signal flares, and extra food and water just in case you get lost.
Endnote
You don't have to be on the asphalt to enjoy a road trip, but you just need to come prepared with these essentials as you take the beaten path.