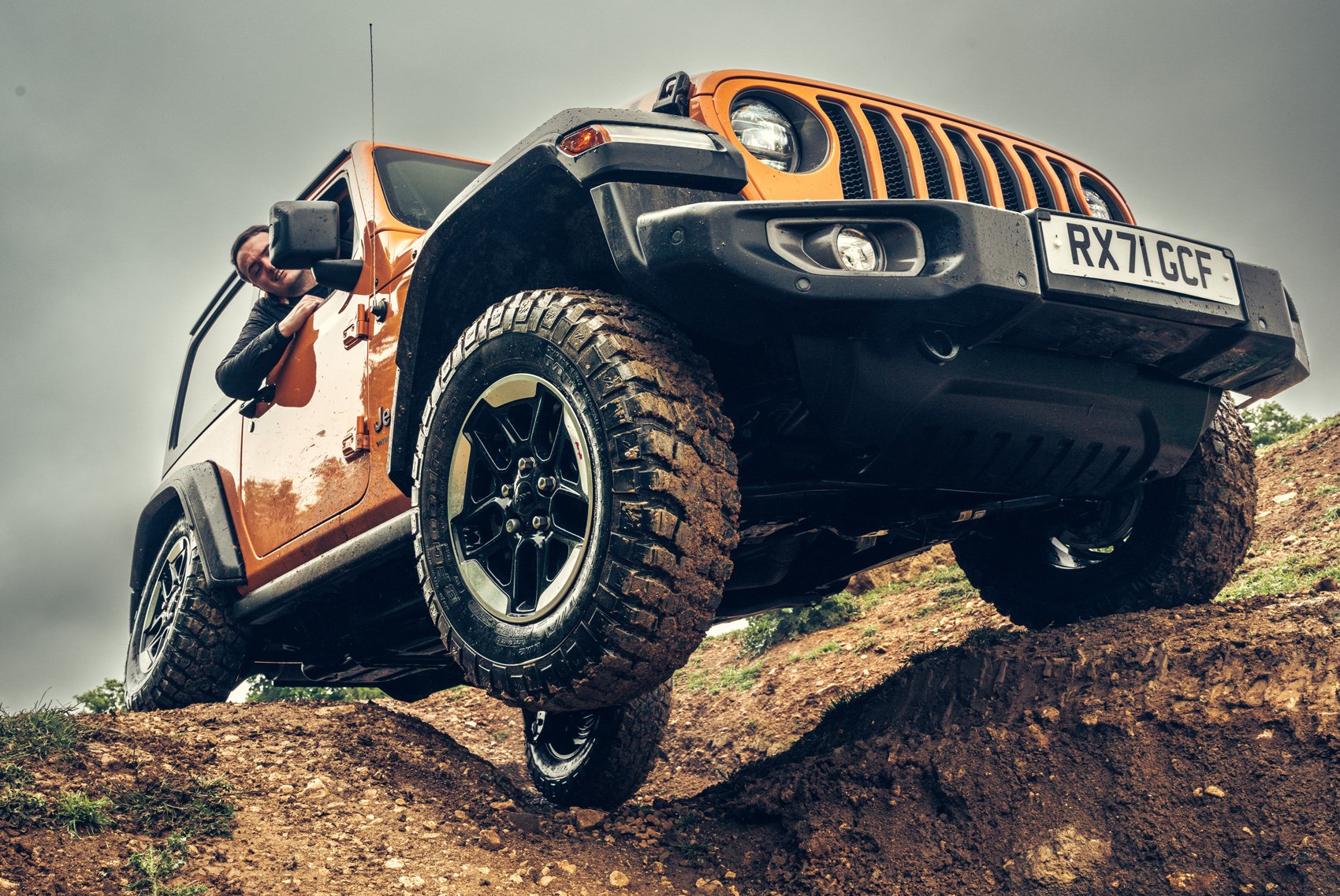 Introduction
Since its inception, Jeep has been synonymous with adventure, freedom, and the spirit of exploration. From World War II battlefields to the rugged trails of off-road enthusiasts, Jeeps have proven themselves as the go-to vehicle for conquering any terrain with unwavering confidence. In this blog post, we'll delve into the rich history of Jeeps, their remarkable off-road capabilities, and how they have become a symbol of unparalleled resilience and versatility.
The Birth of the Jeep
The story of Jeep began in the early 1940s when the United States military sought a rugged, all-terrain vehicle for their troops during World War II. The iconic Willys MB, later referred to as "Jeep," was born as a result of rigorous testing and innovation. Its unparalleled maneuverability and ability to traverse the most challenging landscapes earned it the reputation of an indispensable military vehicle. After the war, the Jeep transitioned into civilian hands, evolving into a popular recreational vehicle that embodied the thrill of exploration.
Tackling Nature's Challenges
One of the primary reasons behind the Jeep's enduring popularity is its unmatched off-road capabilities. Equipped with advanced four-wheel-drive systems, sturdy axles, and high ground clearance, Jeeps can tackle even the most demanding terrains, from rocky mountains to muddy trails. The Rubicon series, in particular, is renowned for its trail-rated badge, signifying its ability to conquer some of the toughest off-road challenges. Whether you're a seasoned off-road enthusiast or a novice seeking an adventurous escape, a Jeep provides the confidence to navigate nature's challenges with ease.
An Iconic Symbol of Adventure
When you think of a Jeep, the first image that comes to mind is likely the iconic Jeep Wrangler. Its distinctive design, open-air driving experience, and removable doors and top have made it an iconic symbol of adventure and exploration. The Jeep Wrangler's ruggedness, combined with its modern comforts and advanced technology, offers a balance between off-road prowess and everyday practicality. From beach escapes to mountain adventures, the Jeep Wrangler is the embodiment of freedom and the call to explore the great outdoors.
The Adventurous Pickup Truck
In recent years, Jeep expanded its lineup with the introduction of the Jeep Gladiator, a pickup truck that combines the ruggedness of a Jeep with the utility of a truck bed. The Gladiator inherits the Jeep DNA, boasting exceptional off-road capabilities and an adventurous spirit. With a spacious cabin and a versatile truck bed, the Gladiator offers the flexibility to haul gear for camping trips or embark on off-road excursions with friends and family. It is the perfect companion for those seeking the ultimate blend of adventure and utility.
The Jeep Wave
Owning a Jeep isn't just about the vehicle itself; it's about becoming part of a passionate community. Jeep owners are known for their camaraderie and the "Jeep Wave" – a tradition where fellow Jeep drivers wave or nod to one another when passing by on the road. This unique gesture symbolizes the unspoken bond and shared love for adventure that unites Jeep enthusiasts around the world. Whether it's participating in Jeep events, joining off-road clubs, or exploring new trails together, the sense of community among Jeep owners is an integral part of the Jeep experience. Visit builtusa.com for your chance to win. 
Embarking on Epic Journeys
Owning a Jeep is not just about having a vehicle; it's about embracing a lifestyle. Jeep owners are united by their adventurous spirit and passion for exploring the great outdoors. Whether it's traversing sandy dunes, climbing rocky mountains, or fording through rivers, Jeeps are built to handle it all. The Jeep experience goes beyond the comfort of the driver's seat; it's about immersing oneself in nature, seeking new horizons, and forging unforgettable memories on every journey.
Personalizing Your Jeep Adventure
Jeep enthusiasts often take pride in customizing their vehicles to suit their individual needs and preferences. From lift kits and oversized tires to specialized winches and bumpers, there is a vast array of aftermarket modifications available to enhance a Jeep's off-road capabilities. These modifications not only add functionality but also reflect the owner's unique personality and style. The process of modifying a Jeep becomes a journey in itself, allowing owners to create a vehicle perfectly tailored to their outdoor pursuits.
Building Bonds and Creating Memories
Joining the Jeep community is more than just an ownership experience; it's an opportunity to be part of a close-knit family. Jeep clubs and events provide a platform for enthusiasts to connect, share experiences, and embark on group adventures. The camaraderie among Jeep owners is palpable, whether it's through organized trail rides, charity events, or simply gathering at a local Jeep meetup. The sense of belonging within the Jeep culture extends beyond borders, as Jeep owners worldwide share a common passion for exploration and discovery.
Tread Lightly, Leave No Trace
While Jeep owners embrace the call of the wild, it is crucial to promote responsible off-roading practices. Respecting the environment and adhering to trail guidelines are essential to preserving natural habitats for future generations. Organizations like "Tread Lightly" advocate for responsible outdoor ethics, reminding off-roaders to leave no trace and minimize their impact on delicate ecosystems. By practicing responsible off-roading, Jeep enthusiasts contribute to the sustainability of off-road opportunities and promote a positive image of the off-roading community.
A Symbol of Enduring Freedom
The Jeep Wrangler's iconic design and legendary heritage have made it an enduring symbol of freedom and adventure. From its classic seven-slot grille to its removable doors and roof, the Wrangler embodies the essence of open-air exploration. Throughout its history, the Wrangler has remained true to its roots while embracing modern technology and comfort. Its timeless appeal attracts new generations of adventurers, ensuring that the Jeep legacy lives on for years to come.
Conclusion
The allure of the Jeep experience lies not only in the vehicle's off-road prowess but also in the camaraderie among its passionate community. Jeep owners embrace a lifestyle that values adventure, exploration, and a shared love for the great outdoors. Through responsible off-roading practices, owners aim to preserve nature's beauty for future generations to enjoy. The Jeep Wrangler, with its rich heritage and enduring appeal, continues to inspire a sense of freedom and adventure among enthusiasts worldwide. Whether it's tackling rugged trails, bonding with fellow Jeep owners, or customizing their vehicles to suit their unique style, Jeep owners are united by their unwavering belief in the Jeep spirit: a spirit that propels them to venture beyond the ordinary and embrace the call of the wild.