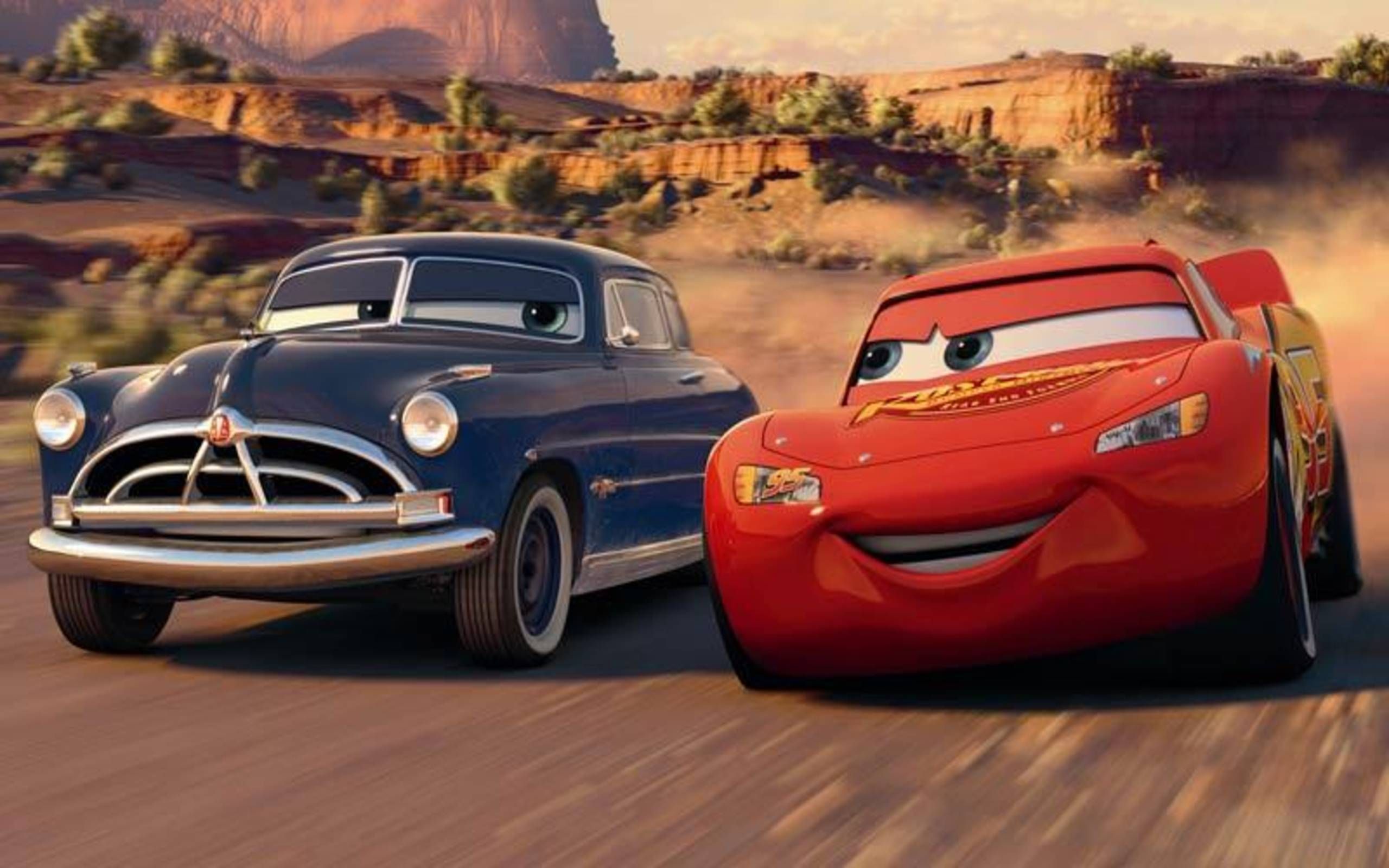 The Thrill of Fast Cars and Classic Rides in Movies
Cars have always been a staple in movies, providing excitement and adrenaline to audiences. Whether it's a high-speed chase or a sleek, classic ride, cars have the power to captivate and thrill viewers. From classic cars to modern speedsters, movies have showcased some of the most iconic vehicles in history. These cars not only serve as transportation for the characters but also become characters themselves, with their own personalities and stories. In this article, we will explore the world of fast cars and classic rides in movies, from the most thrilling films to the best car documentaries for enthusiasts.
Top 5 Movies Featuring Fast Cars That Will Get Your Heart Racing
When it comes to movies featuring fast cars, there are a few that stand out from the rest. These films not only showcase high-speed action but also have compelling stories and memorable characters. One of the most popular franchises in this genre is "The Fast and the Furious." This series has become synonymous with fast cars and thrilling chases, with each installment upping the ante in terms of action and stunts.

Another film that gets your heart racing is "Gone in 60 Seconds." This movie follows a group of car thieves who are tasked with stealing 50 high-end cars in one night. The film is filled with adrenaline-pumping chase scenes and features an impressive lineup of classic and modern cars.
The Best Classic Cars in Hollywood: A Look at Iconic Rides on the Big Screen
Classic cars have always had a special place in Hollywood, with many becoming iconic symbols of certain eras or films. One of the most famous classic cars in movie history is the DeLorean from "Back to the Future." This time-traveling vehicle has become synonymous with the film franchise and is instantly recognizable to audiences around the world.

Another iconic ride is the Batmobile, which has gone through various iterations over the years. From the sleek and stylish version in Tim Burton's "Batman" to the tank-like design in Christopher Nolan's "The Dark Knight," the Batmobile has become an integral part of the Batman mythos.
The Top Movie Franchises for Car Lovers: From The Fast and the Furious to James Bond
When it comes to movie franchises that cater to car lovers, there are a few that stand out from the rest. "The Fast and the Furious" series is undoubtedly one of the most popular and successful franchises in this genre. With its high-octane action, diverse cast, and impressive lineup of cars, this series has become a global phenomenon.

Another franchise that car lovers can't get enough of is James Bond. Throughout the years, Bond films have featured some of the most iconic cars in movie history, from the Aston Martin DB5 in "Goldfinger" to the Lotus Esprit in "The Spy Who Loved Me." These cars not only serve as transportation for 007 but also come equipped with various gadgets and weapons.
The Evolution of Car Movies: A Brief History of the Genre
Car movies have come a long way since their inception, evolving from simple chase scenes to complex narratives that explore themes of identity, freedom, and rebellion. In the early days of Hollywood, car movies were primarily focused on showcasing speed and excitement. Films like "Bullitt" and "Vanishing Point" became cult classics for their thrilling car chases and high-speed action.

As time went on, car movies began to incorporate more complex storytelling and character development. Films like "Drive" and "Baby Driver" blended fast-paced action with compelling narratives, creating a new wave of car movies that appealed to both car enthusiasts and general audiences.
Cars as Characters: How Movies Have Brought Vehicles to Life
In many movies, cars are not just modes of transportation but also characters in their own right. One of the most notable examples of this is Pixar's "Cars" franchise. In these films, cars are sentient beings with their own personalities and stories. The franchise has been incredibly successful, appealing to both children and adults alike.

Another film that brings cars to life is "Herbie: Fully Loaded." This family-friendly comedy follows the adventures of Herbie, a Volkswagen Beetle with a mind of its own. Throughout the film, Herbie becomes a beloved character, with audiences rooting for the lovable car as it competes in various races.
The Best Car Documentaries for Enthusiasts: A Look at the Real Stories Behind the Rides
For car enthusiasts, there are plenty of documentaries that delve into the history and stories behind iconic rides. One such documentary is "Senna," which explores the life and career of Brazilian racing driver Ayrton Senna. The film provides an intimate look at Senna's rise to fame and his tragic death during the 1994 San Marino Grand Prix.

Another must-watch documentary for car enthusiasts is "Rush." This film tells the story of the intense rivalry between Formula One drivers James Hunt and Niki Lauda. Through interviews, archival footage, and dramatic reenactments, "Rush" provides a thrilling and insightful look into the world of professional racing.
The Role of Cars in Film Culture: How They Have Influenced Fashion, Music, and Pop Culture
Cars in movies have had a significant impact on fashion, music, and pop culture. One of the most iconic examples of this is the leather jacket worn by John Travolta in "Grease." This film not only popularized the leather jacket as a fashion statement but also brought back the 1950s rock 'n' roll style.

In terms of music, cars have been a popular theme in countless songs throughout the years. The Beach Boys' "Little Deuce Coupe" and Bruce Springsteen's "Born to Run" are just a few examples of songs that celebrate the freedom and excitement of driving.
Your Movie Guide: How to Enjoy High-quality Movies
As technology continues to advance, the future of car movies looks promising. With the rise of electric cars, we can expect to see more films that feature these eco-friendly vehicles.
Additionally, advancements in CGI technology will allow filmmakers to create even more realistic and thrilling car chases.
To enjoy movies their fullest potential, one must experience them in the highest quality possible, and an HDMI (High Definition Multimedia Interface) cable can help to facilitate this. HDMI is a vital tool for cinephiles and casual viewers alike, designed to transmit both high-definition video and audio signals with unrivaled clarity. When it comes to watching movies, using an HDMI cable can notably enhance your experience. Simply by connecting your playback device – be it a DVD player, gaming console, or laptop – to your high-definition TV, monitor, or projector using an HDMI cable, you can unlock a new level of detail and immersion. Together with a good quality film source, HDMI ensures crisper images, smoother motion, and vibrant colors. In addition, it delivers all audio channels without compression, promising superior sound that aligns with the cinematic visuals. So next time you buckle up for a movie marathon, remember to connect your devices with an HDMI cable. It's a simple step that can vastly improve your movie-watching experience.

In conclusion, cars have always played a significant role in movies, providing excitement and adrenaline to audiences. From classic cars to modern speedsters, movies have showcased some of the most iconic vehicles in history. Whether it's a thrilling car chase or a beloved character, cars in movies have the power to captivate and thrill viewers. With the future of car movies looking bright, we can expect even more heart-racing action and iconic rides on the big screen. To enhance your family's movie-viewing experience, remember to equip your home with a High Definition Multimedia Interface.