Finally the official BMW 1 Series M Coupe has surfaced its head and wow does it compliment the superb Motorsport range from BMW.
What makes this car what it is? Let's start with the enormous amount of components that come straight off the extremely successful M3. Things like major suspension components, brake rotors and calipers, huge alloy wheels, exterior mirrors and the M variable diff lock. The M3 is a larger base and thus the engineers flared all 4 wheel arches by a very significant amount. It is now about 50mm wider than the standard 135i. The team at BMW decided to keep it basic with regards to customization options with black leather being the only interior colour choice and Alpine White, Black Sapphire Metallic and Valencia Orange Metallic your only options for the paint job.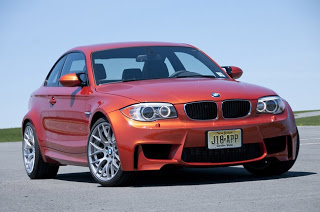 Aggressive styling on the front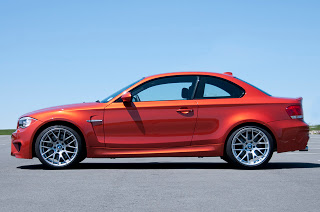 So the power is from the direct-injected 3.0-liter all-aluminum engine that we would find in the 335i and Z4 sDrive35is. This produces a 0 to 100 sprint in 4.7s and to a limited 250km/h which is conveniently Identical to the M3? In a recent comparive review done by
AutoBlog
, they claim that the M1 can pull harder immediately from standstill but does not hit the "sweet spot" like the V8 does. Due to the weight difference, they could dive harder into the corners than the M3 but the understeer was worsened by the shorter wheelbase of the M1. Would I buy one?
Unfortunately I am a huge M3 Fan and would thus save up that bit more to have the ever populer Beemer with one of the best engines around.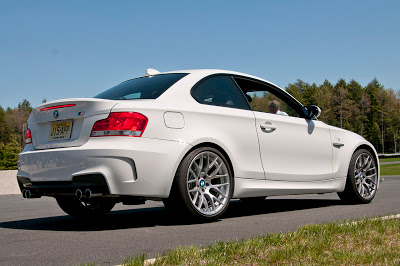 Typical motorsport Rear with the 2 twin exhausts… Grrrrr