The new Honda Jazz is a very good little car and has phenomenal fuel efficiency thanks to the broad range of models you can choose from. It is very versatile and can be used for anything from a little kiddy carrier to a complete adventure nuts transport. The list below shows a few of the main points I would like to highlight about this little car.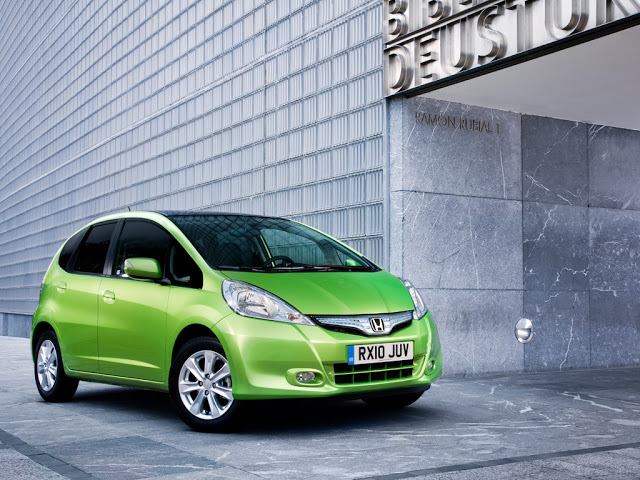 Spacious
The Jazz has a unique ability to be spacious on the inside but appear rather compact on the outside. It has ergonomically designed seating and a classy looking console which gives you all the control you need with the touch of a button. The boot can be made bigger by folding down the rear seats so you really have plenty of room when you need it.


Efficient
There is a wide choice of brilliant engines to choose from and the benefit of this is the superb efficiency you can get from them. You can choose from 5-speed manual or automatic CVT (continously variable transmisson) as well as the famous i-VTEC engine in 1.2, 1.3 or 1.4-litre capacities. The hybrid version wil get you an astonishing 3.7l/100km which is class leading.


Safe
The car has a wider stance which gives it better stability around bends and during the unexpected. When you can't manage to avoid these situations, there are of course airbags for the occupants. Driver, passenger and front and rear curtain airbags are part of the parcel. ABS, EBD (electronic brake-force distribution) and EBA (emergency brake assist) are also included in the package and are a top class feature to help cope with emergency situations.
PROS:
Practical and spacious
Eco-friendly hybrid available
The build quality has dramatically improved
CONS:
No diesel option (possibility for even better efficiency)
Little bit more pricey than its competition.
All in all a great little car for absolutely anyone. If you want to use it as a little run-around it is perfect and if you want to use it as a car for a getaway it is just as good… This is a proper all-rounder!