Not many people know what the Honda CR-V is all about but I went and dug a little deeper just to see for myself and I was pleasantly surprised. It is a crossover SUV and it seems to be getting more popular thanks to its very capable off-road abilities and the reasonable price tag. The new Honda CR-V has an updated chassis and suspension to give it a lower centre of gravity. The offering of the 2.0-litre i-VTEC petrol engine has allowed the price of the crossover to become very competitive. I think the biggest attraction is the interior which has received substantial praise by many motoring journalists who have driven it.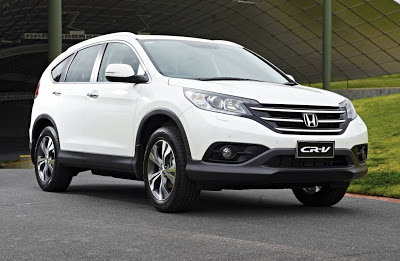 The interior is spacious and stylish and offers a significant reduction in engine and road noise. A positive aspect to this car is the luggage capacity which means it is thrown into the family carrier category and has become a serious competitor to the Subaru Forester and Mitsubishi Outlander.
Honda models these days pay great attention to the safety aspect, which is expected from manufacturers these days. They have included a Collision Mitigation Braking System in the package which uses a radar that gives audible and visual warnings to the driver when a collision is imminent.
Out of 25 reviews of current Honda CR-V owners and test drivers, the overall rating was a very impressive 8.6/10.

Some of the responses were "Solid buy and a great ride", "Excellent to drive, great in winter weather".
By the sounds of things, this car needs a little more attention so a test drive at your local dealership will not do any harm and you may just end up purchasing your first crossover SUV.