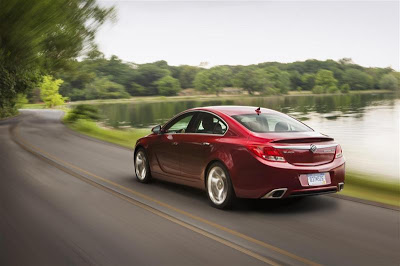 Buick is one of the oldest American car manufacturing companies and it will celebrate its 110th year in 2013. Started back in 1899 by a man called David Buick, his expertise was in car engine building and prototype development. He was the proud owner of a handful of companies and one such company was named Buick Motor Co. of Detroit. Buick's skill when it came to engine development would prove to be a necessary part in the success of the company later on.
Because Mr. Buick lacked the necessary money to move forward with his company he sold it in the early 1900s to James Whiting of Flint, Michigan, formed the corporation, Buick Motor Co. of Flint. The first Buick was made in Flint around mid 1904. Walter Marr, a superb engineer became the head engineer.
After an extraordinarily favorable test run, manufacturing of Model B went into hyper drive and thirty seven cars were made by the end of the early 1900s. Despite the uptick in production, the Buick Company started having money problems again in 1904. Billy Durant, co-owner of the biggest producer of American made horse drawn carriages, was enticed to join Buick. Durant's savvy helped him return from a NY Auto Show in 1905 with orders for a thousand cars. For a company that only managed to create 40 vehicles so far this was no small feat. Charles Mott was convinced to move his axle company from Utica, NY, to Flint, MI, where he would make Buick's axles.
Buick was now was the leader in auto sales in the U.S. and Billy Durant decided to form holding company which he named General Motors. With Durant as the boss numerous companies were brought in to form an all-star case in the holding company. These companies included Oakland (now Pontiac), Buick, Cadillac Oldsmobile and a spark plug maker named AC Spark Plug, the AC name coming from owner Albert Champion.
A lot more companies were added to GM until the number was more than 30 in 1910. In 1910, the holding company had grown too rapidly and Durant lost control to another group. In a sound business move, Billy partnered with Louis Chevrolet and began the company known as Chevrolet. Chevrolet and Durant regained complete control of GM in the year 1915 utilizing the new Chevrolet Company.
Business increased throughout the roaring 1920s and manufacturing improved to 260,000 in the year 1926. Such success came at a hard cost as the depression laid Buick low. Yet, in 1933, another great business move saved the Buick Company, with the addition of a Harlow Curtice from AC Spark Plugs. Curtice had an idea to bring power and speed to the Buick automobiles. The production of the series 40 began in the year 1934 and its never before seen power was genius. More than 78,000 of the series 40 models were sold in its first year. They sold for $865. Compare the prices back then to the prices of the models today at Sheboygan GM.
Buick's history of making great business decisions when faced with financial adversity has carried it through 2 centuries. Celebrating its 110th anniversary this year, Buick can look back on its solid history with pride as a leader in American car production.