Chevrolet should be the king of titles holders. They've really broken into the film industry with the Chevrolet Camaro SS (as seen here on LynchChevy.com) and imprinted images of a Chevrolet vehicle in the minds of billions of people not to mention they have opened the door for younger and new Chevrolet models like the Sonic RS rally car to reap the benefits of being a successor. They hold the title for having 4 different Chevrolet vehicles play pivotal roles in a film.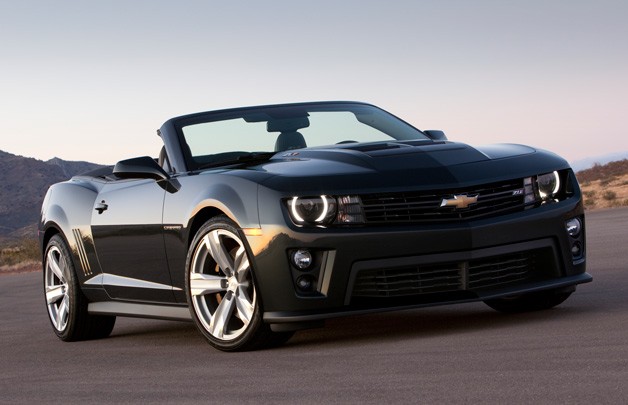 They've moved on to also be named title holder of the Home Run Derby! So they've managed to nominate some of their vehicles into the super car hall of fame by having them featured in transformers movie (the coolest car movie to exist) and then Chevrolet has topped that off by reaching the heart of Americans through the most popular sport in our country, the beloved game of baseball. Moment of silence for the falling competitors because Chevrolet is on a roll.
They became the Official Vehicle of Major League Baseball in 2005 and they've managed to remain graceful throughout their success. They've shown appreciation to the MLB by their promotions efforts with Chevrolet Youth Baseball and Diamonds and Dreams. The winner of the Home Run Derby will receive a 2014 Silverado; Chevrolet has been avid at raising funds for charities and has successfully raised money towards MB's Reviving Baseball in Inner Cities (RBI) Program. Combined with raisings for other charities Chevrolet has raised more than $3 million over the past ten years. Is a humanitarian award next?
When you've gotten good at being popular it's hard not to shine. In addition to their numerous accomplishments Chevrolet will also sponsor the All-Star Red Carpet Show and they will make an appearance at the T-Mobile All-Star FanFest sponsoring the Home Run Derby. To finale it all Chevrolet will be on FOX TV sponsoring the All-Star Game pre-game show. Duty calls when you are a great make, respectful, giving and always producing great vehicles like the 2014 Silverado, the now legendary vehicles that are in the Transformers. Did you know that famous screenwriter and television producer William Blinn originally wanted Starsky from the notorious duo Starsky and Hutch, to drive a Chevrolet Camaro convertible? Moreover, Chevrolet has always had an appeal for attention, there's just something about the bodies of their vehicles, the strength and power in their essence. Chevrolet is home to great people and great cars.