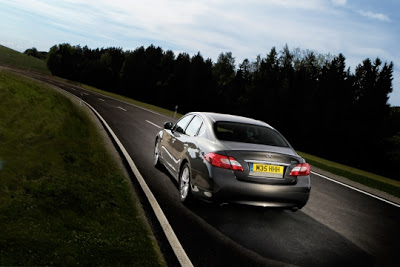 Executive cars are an extremely hotly contested segment of the automotive market, with the majority of manufacturers focused on winning over affluent users and company car drivers. In recent years, the majority of UK sales in this market have gone to the German carmakers Audi, BMW and Mercedes, although competitors to these three such as Volvo and Jaguar also have popular vehicles in this class.
Infiniti is hoping to make an impact on this section of the industry in the UK (along with others) with its M range. Aimed squarely at competitors of undoubted quality, such as the Audi A6, BMW 5-Series and the Mercedes E-Class, the M Coupé hopes to provide an appealing alternative to drivers looking for grace, comfort, the latest technology – and the rarity value that is unattainable with a more conventional choice.
A comparison between the M Coupé with one of its foremost contemporaries, the BMW 5-Series, shows the Japanese-made car to be a formidable challenge to the supremacy of the BMW and the other vehicles which dominate the present selection available to affluent consumers and company car buyers.
To start with, the exterior shape of the Infiniti M makes it a genuine "head-turner", simply because it looks quite different from the attractive yet utterly familiar lines of the 5 Series. The rising hipline, raised headlight mountings and double arch grille, as well as its narrow window line and upturned "ducktail" boot lip, make it genuinely distinctive as well as visually appealing in its own right.
The 3.5 litre petrol-hybrid engine of the M35h also offers performance and efficiency to challenge the 5-Series or any other vehicle in the executive car segment. With 364PS of power and 350 Nm of torque at 5000 rpm, the combined force of the petrol and electric motors enable the M35h to do a 0-62mph sprint in 5.5 seconds, compared to the 6.3 seconds of the 528i. The M range also benefits from its sophisticated 4-Wheel Active Steer system, which results in outstanding cornering ability and consistent, intuitive steering.
Differences between any vehicle in this prestigious category will inevitably be small; after all, these are flagship models comprising the pinnacle of their manufacturers' creativity. Nevertheless, an investigation of Infiniti's cars M range shows that it compares well with any car in the executive car class. At the same time, the carmaker's fledgling presence in the UK means that it will provide the highly individual image that many wealthy motorists crave.