Recently I was fortunate enough to pay the world class Al-Ain Class Motors dealership in Dubai a visit and as I opened the door I was completely speechless. Not only was I surrounded by some of the most exotic cars on this planet but there were many firsts for me as a massive petrolhead and we all know that feeling I am sure. Some of the notable cars I will show below but please visit my FB album of the visit which shows most cars in the dealership at the time (excuse the terrible photography) or check their insane inventory.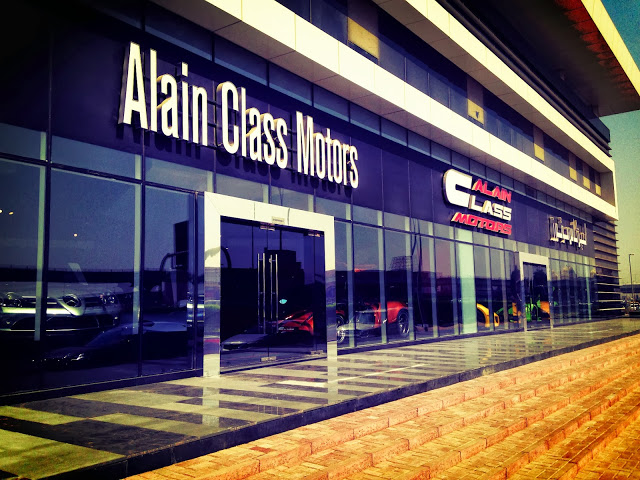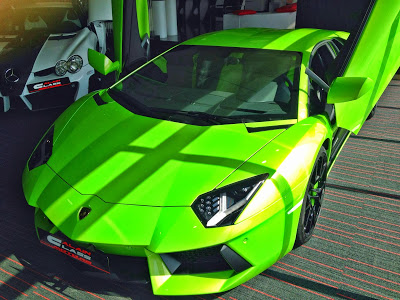 Lamborghini Aventador:
The first time I had seen the Verde Ithaca Lamborghini Aventador in the metal and boy did it make me fall even more in love with it. The over the top lime green exterior with matching interior makes the extreme Lambo look even more dramatic but keeps the feel fun and fresh. Personally I do not think there is a better colour for this car out there. They also had a stunning white Aventador Roadster which is breathtaking.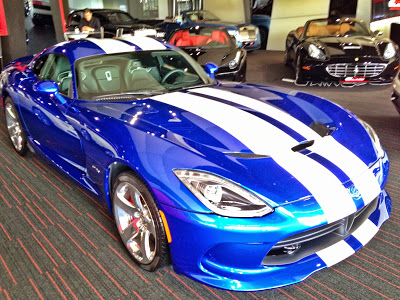 SRT Viper GTS: The brand spanking new Viper was another first. I never thought that it would capture me but that blue really draws you to the car and those classic white stripes finish off the package beautifully. I really had a good long long at this car and I now desperately want to get behind the wheel of one. It looks like one hell of a ride and I believe they have tamed it a considerable amount so it will not try and kill you all of the time.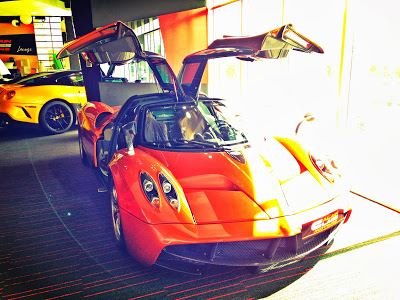 Pagani Huayra: Not much needs to be said about this car other than the fact that it is simply out of this world. The detail and finish of this car simply cannot be matched and with that orange colour glistening in the sun on the showroom floor I have no doubt that it will get snapped up very soon.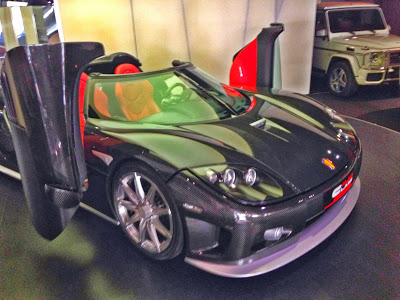 Koenigsegg CCX: Not my first Koenigsegg but certainly my first CCX. This one was completely carbon which made it stand out that much more but what is even better on this hypercar is the fact that it is brand spanking new. This would be a phenomenal purchase for anyone looking to add that special something to their collection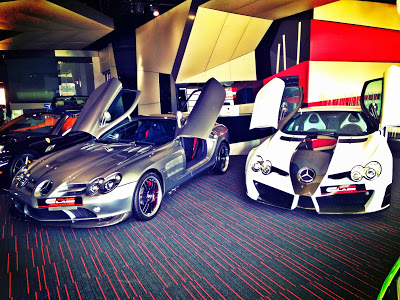 McLaren SLR: There were 3 SLR's on the floor and not one of them were standard models (that says a lot). One was the mind-blowing Mansory Renovatio which had carbon all over the show and a heavily re-done interior, one was the epic 722 edition and they even had a 722S edition sitting on the floor. I have only ever seen one before so seeing these 3 all at the same time was properly exciting.
Thanks again to the kind people at Al-Ain for letting me browse around until my heart was content. If you are ever in the Dubai area and obsess over cars like me, then this is a 100% must totally definitely do for you! Check out the full album of pics and cars here.