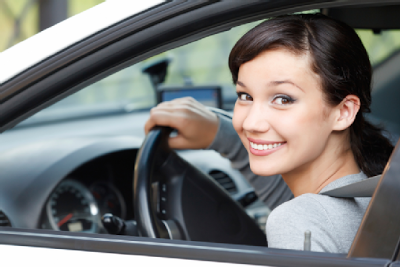 If after many years of studying you have finally put your books away and started your career you might start to think about actually owning your own car. Cars have become a necessity except in large cities such as London where the tube is so convenient and parking is difficult anyway. In other areas you may find it easier to get to work by driving so why not buy a car?

Excitement
When the time comes to actually buy your first car there's no doubt you will be excited. There are so many decisions to make and certainly you will need to think about what you can afford before you get carried away. There are interactive loan calculators online to let you see what typical monthly instalments will be for a specific amount of borrowing over a defined period. Interest rate is the other variable but you should get an idea of costs before it comes to selecting a car.
There are running costs to bear in mind in addition to the purchase price of course. That is fuel, car tax and also insurance, perhaps extra breakdown cover, repairs and maintenance. Once you are happy that you can afford a particular figure you need to think about the thing that is really exciting you, the car itself.
Decision time
You may want a fairly new car with low mileage or you may want a real quality name. If the latter is your choice you may be driving a car with much higher mileage, older and probably more expensive to insure because of the potential cost of repair.
Only you can make those decisions. It will certainly help you in your search if you can find a quality dealer that operates on a large scale and within your locality. It is likely to not only give you more choice but also the likelihood that the vehicles will have been thoroughly checked over when first brought into the business, have an identifiable service history and be in good condition when you finally drive it away.
You will obviously be able to test drive a car of your choice; if you have found the car company that seems to fit the bill you are a long way down the path towards your new car because they will be able to find something of quality to meet the budget you have settled upon.
Patience?
You don't have to pick the first car you see even though it will be difficult to restrain yourself; it is human nature. Once you know you have the means to buy you will just want to get on with it.
Thecarpeople.co.uk has access to a huge stock of used cars and can source a particular make and model if a special request is made. If you take a look on the pages of the website you will see what the company is all about and probably have most of your questions answered. Any others you have will be answered promptly, without it obligating you in any way to buy.