Guest Post: Ford Focus 1.6 Ecoboost Titanium Navigator Review
Ever since it was launched 14 years ago, the Ford Focus has been a common site on our roads. Favoured by families who require a reliable and practical family car, the Focus has evolved over the years into a rather exceptional vehicle. But don't take my word for it – last year, the Ford Focus was the second bestselling car in the UK, behind only the Ford Fiesta.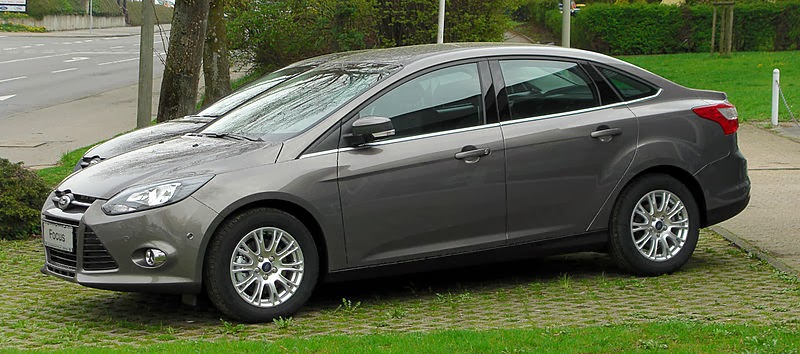 With a model for everyone; the base 1.6 85 Studio for bargain-hunters, the 1.6 TDCi Zetec for motorway users, the 2.0T 250 EcoBoost ST for hot hatch lovers; the Ford Focus is, quite literally, the people's car (sorry, Volkswagen).

Review
The Ford Focus is a stylish car. It raised a few eyebrows when released, but it has aged well over the past year and it's certainly more of a head turner than the new Golf. Inside, the interior is close to class leading – the quality is superb, with weighty switchgear, controls, soft touch materials, and in Titanium trim, supportive and comfortable seats. The boot is big too, at 316-litres, and whilst that's not class leading, the rear seats fold completely flat for 1101-litres.
And then there's the engine. It's a peach.
This is the same fiery engine you will find in the Fiesta ST, only de-tuned for efficiency. Glasgow's Macklin Motors Ford Focus will return a brilliant 47.9 miles per gallon on a combined cycle with a CO2 output of 137 g/km. This isn't the cheapest engine to have in a Focus, but it's much better than the TDCi's – this engine has extremely good performance, and will propel the Focus from 0 – 62 mph in only 8.6 seconds. It feels much stronger than that though – the 177 lb /ft of torque is available low down in the rev range, and the car pulls nicely until the redline.
Titanium Navigator trim is the second highest specification you can get other than Titanium X, and it commands a hefty premium over Zetec S trim.
Unique equipment to the Titanium Navigator includes cruise control and dual-zone climate control, rear parking sensors, auto lights, power folding door mirrors and a new Sony Navigation/infotainment system. This trim also includes DAB radio, Bluetooth, a heated wind screen, heated seats, lane-departure warning, blind-spot monitoring, plus much more.
The Ford Focus 1.6 EcoBoost Titanium Navigator, then, is extremely well equipped. With an on-the-road price of £20,595, it also undercuts its premium rival, the Volkswagen Golf, by a considerable margin. For an engine with the same level of performance and a trim with similar equipment, the only Golf near this focus is the 1.4 TSI 140 GT ACT, which costs £23,450 – over £3,000 more.
Overall, then, the Ford Focus 1.6 EcoBoost Titanium Navigator is an exceptional car. It represents fantastic value for money and in the end, that's what Ford is all about. A Golf might have a better interior and slightly better refinement at speed, but the Focus hits back with its in-car technology, safety kit, and price.
In the end, it's impossible not to recommend this car.