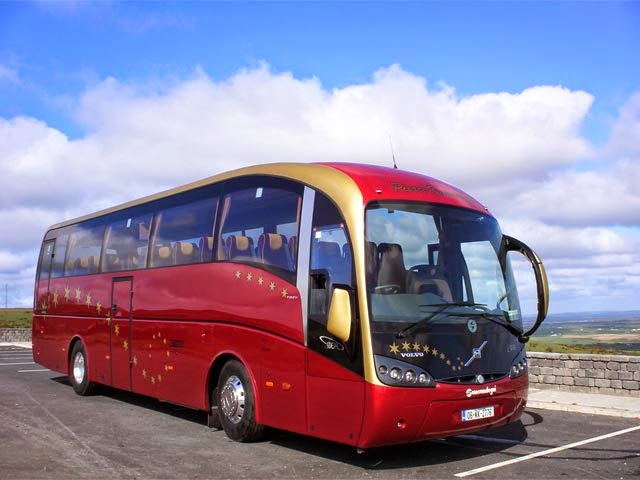 Minibuses have long been used to get around the country in comfort. Whatever the journey is we are certainly spoilt for choice here in the UK. They are especially great at transporting boisterous children to a theme park for the day (good luck teachers), or taking a group of seniors to a cake tasting event (hopefully they've got their good teeth in). I've been on many coach trips, and yes, if I'm honest, they haven't all been the most comfortable. I remember one from Cornwall to Aberdeen with no stops – I still have nightmares… However for those willing to pry open their wallets you can be in for a real treat. The minibus companies do listen to our complaints and many offer a choice between Standard and Executive travel. Let me walk you through the difference; taking in some of the pros and cons.

Standard
Chances are many of you have been on a standard minibus journey and know the basics of the experience. Most companies will offer the following basics:
Seats (thankfully)
Seatbelts
Fire Extinguishers
First Aid Kits
Ceiling Light
Air Con
This is what the average customer has come to expect on their journey. For what you pay, standard minibuses are good value for money, especially as distance doesn't really matter much to them, whether it's a school trip to France or a down to the local swimming baths they are happy to travel the miles.
Executive
Now, Standard minibus travel will get you from A to B with a relative smile on your face, but, Executive travel will drop you off at your destination feeling as if you've had a massage from an Angel while having puppies lick your feet, (I suppose that might not appeal to everyone). Here's a list of some of the things you might expect to find on an Executive minibus:
Reclining Seats
Tables
TVs (with DVD players)
Tea and Coffee Facilities (the OAPs will love it)
Toilets
I mean, these things have more facilities than my first flat. Now if you've organised a day trip an hour down the road, then traveling in an Executive minibus will be a tiny bit extravagant and pointless.Where these bad boys come in to their own, however, is when you are going on long distant trips (much like my most benighted cross Britain journey I mentioned earlier). All you have to focus on is the beautiful view.
Does it at least have a driver?
Of course. Whatever way you decide, be it Standard or Executive, it will come with its very own professionally trained, expert minibus driver. They're no super heroes, I grant you, but these guys and gals will provide the following services:
Dealing with the finer route details
Finding suitable parking
The scheduling of comfort breaks (where were they when I went to Scotland?)
Loading and unloading of luggage
Holy Bananas, Robin!
One last bonus is that you can tell people you travel in an executive vehicle, at which point their minds will jump to all sorts of conclusions from, limo to Batmobile. You can sit there with a smug look on your face as they long to be like you. I've given you a lot of facts here and so if this all seems confusing to you then you can hire broker companies such as Coach Brokers who will find the right minibus for you. Companies such as these acts like travel agencies; shopping around to find you the best deals.
To use a tired cliché: at the end of the day it all depends on funds when it comes down to it. If you have a bit more cash to spend, I would always opt for an Executive minibus, unless of course you're travelling down the road, then it is always best to go with the Standard minibus. They both provide the same basic function and the Standard minibuses have come a long way since my ill-fated trip cross country.