The Rogue Rally will be hosting its annual track day and driver training on Sunday the 13th July 2014 at the Red Star Race Way. We are calling on all supercar and Rouge Rally fans to come and experience this adrenaline-fueled day with us!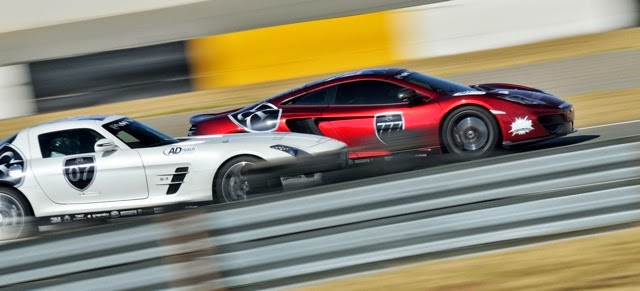 You will be able to see the McLaren 650s , Ferrari 458 Speciale, Aston Martin V12 Vantage S, Lamborghini Superleggera and a 67 Mustang in action to name just a few!
Pablo Clark Racing will be providing specialized training for the Rogue Rally drivers on the day. The training will provide the drivers with tips, tricks and defensive techniques that will keep them on the track and in control of their supercars at all times. This type of training will ensure that all the drivers have the skills needed to take on the different track and tar stages of 2700 Kilometer adrenaline-filled supercar rally.
So if supercars are your passion and you want to see 50 of them in action come down and join us on the 13th July from 9am at the Red Star Raceway for a day of pure fun and supercar entertainment, entrance is free!
Running from the 21st – 27th September 2014 the Rogue Rally is a supercar road trip that will cover more than 2800 kilometres of South Africa's best roads. By day the supercars will encounter 7 grueling special stages and by night they'll experience 5 star entertainment.
For more information on this event follow the Rogue Rally on Facebook at www.facebook.com/roguerally or on Twitter @RogueRally #RogueRally.
Prepared by Jacques van den Bergh, Medios Jacques@medios.co.za. For more information contact Mark Castel at mark@bam.co.za or phone him on 082 969 9129.