JLR Special Operations Reveal Lightweight Jaguar E-Type Prototype
The team from Jaguar Land Rover Special Operations has finally unveiled their 'new' lightweight Jaguar E-Type prototype ahead of its debut at Pebble Beach.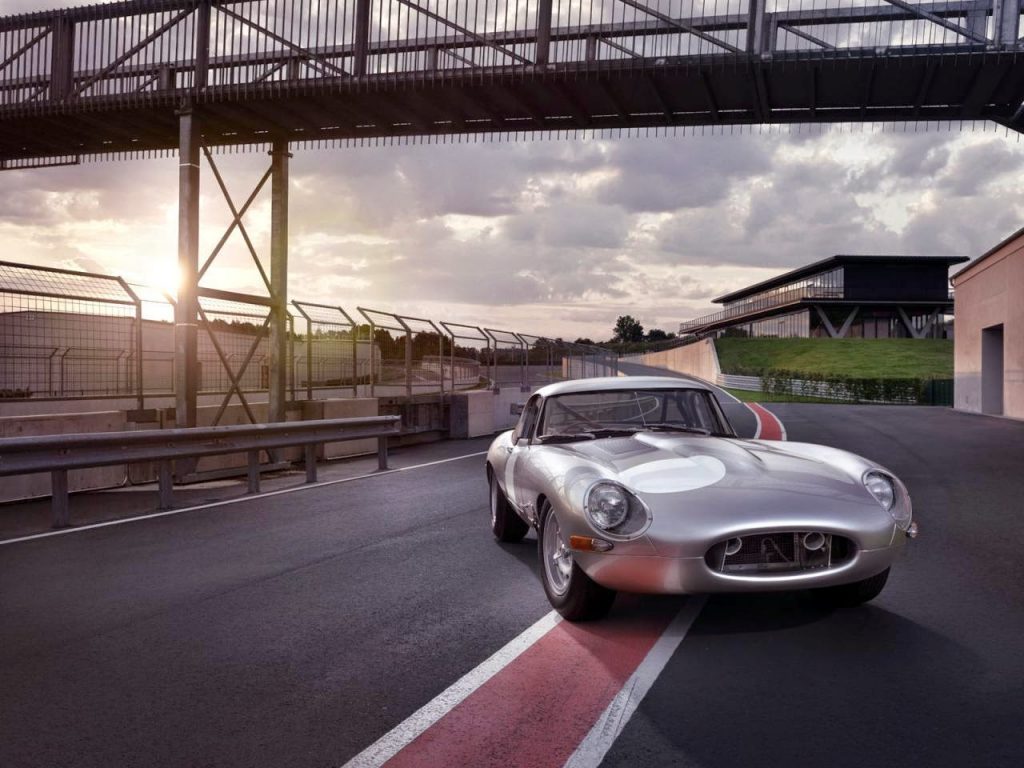 Back in 1963, Jaguar said they would be building 18 units of the lightweight E-Type but due to unknown circumstances, only got round to building 12. They are sticking to their word and 51 years later they will build the remaining six units. This prototype is called 'Car Zero' and it looks astonishing. The model features a aluminium monocoque, body closures (bonnet,doors and roof) and a removable aluminium roof. Inside the car gets beautiful Connolly leather seats, wood-trimmed steering wheel, aluminium gear knob and machined switchgear. Power to this machine is in the form of a 3.8-litre six-cylinder (with triple Weber carburetors) that is good for 340 horses. This is connected to a four-speed manual transmission which will apparently give the E-Type rapid acceleration. These last six cars will be "sold as period competition vehicles and all will be suitable for FIA homologation for historic motorsport purposes.". I am quite sure they have all already been spoken for but this would without a doubt be one hell of an investment.