Many SUV buyers were interested in taking a look at the Land Rover Discovery Sport 2015 model since it stands out as a brand new Land Rover model that will join the line-up. The manufacturer recently made the announcement and stated that a brand new small luxury SUV will replace the LR2, which is quite aging at the moment. Popular models like Range Rover Evoque will still be kept.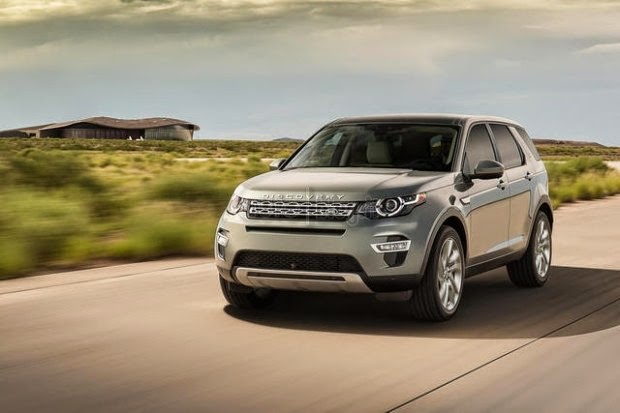 Basics To Remember:
The 2015 Land Rover Discovery will replace the LR2
A new exterior and interior styling is offered, with seating for a maximum of 7 passengers
Price starts at $39,000 – Special sale deal to be available at the start of 2015
Looks
According to What Is SUV, the new Land Rover will offer a brand new look, with rounded styling, a good looking grille and narrower taillights and headlights. The interior will be highly modern and will combine the classic, unique Land Rover features (like the rising circular gear level) with simple design that is popular in the upscale models offered by Land Rover like Range Rover and Land Rover Range Rover Sport.
Engine
Just as the name implies, this is a sport SUV but not one without power or without the necessary traits to help you plan a great tent camping trip. Just one engine is so far confirmed in the 4 cylinder 2.0 liters turbocharged one that was used for the LR2. It is a part of the EcoBoost family from Ford, offering a powertrain capable of 240 hp and 250 torque.
Interesting Features
Obviously, there are things that are still to be discussed and not much is well known about the Land Rover Discovery Sport but we do know that the seating capacity is up to seven. This is quite different since most of the crossovers on the market in this segment will give you 5 seats. This includes the Audi Q5, the Mercedes-Benz GLK and the Acura RDX. This is definitely a first time appearance in this compact upscale crossover SUV segment.
Conclusions
The 2015 Land Rover Discovery Sport will most likely be officially announced and presented in detail at the Paris Motor Show. We can say that we are in front of a brand new SUV, one that does take a chance because of the larger interior offered as a crossover. It is a modern approach and definitely a welcomed addition when compared with the really outdated LR2. With this in mind, if Land Rover manages to bring in some interesting features and maybe some extra engine options, together with some suitable trims, many buyers can be interested.
We cannot say if the engine that is used now will be enough to offer a great experience in the event you will have a lot of luggage and all 7 seats will be filled. Also, we should wait a little and see what type of driving experience can be offered since the offer of the same engine is kind of disappointing. We really hope that a stronger engine option will be available.