The Ferrari 458 Speciale A Is Here And Seriously Hot
Now this is what we have been waiting for. We saw some leaked images of the actual car this morning but now it has officially been unveiled and it looks absolutely stunning. It is called the Ferrari 458 Speciale A which sounds quite odd but the 'A' stands for Aperta which translates as 'Open' in Italian. It follows a simple recipe much like the Scuderia 16M by taking the Speciale coupe and installing a fancy removable roof. The 16M Spider had a fabric roof but this follows the 458 Spider route with the hard-top setup which makes it 50 kg heavier than the Speciale coupe. It tips the scales at 1445 kg.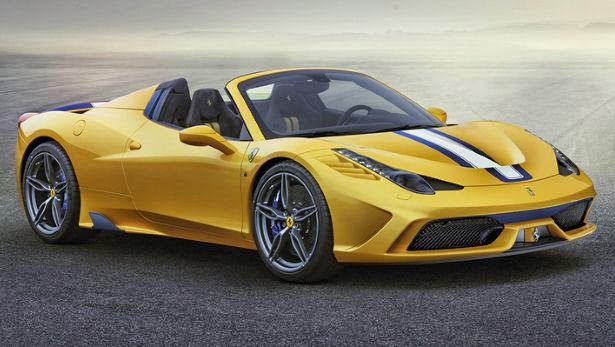 All the clever electronics remain untouched and the power delivery from the 4.5-litre V8 remains the same. This means you will hit 100 km/h in a tad over 3.0 seconds thanks to the 597 hp naturally aspirated power plant. Because it is a drop-top version of the fastest V8 Ferrari ever made, this is obviously the fastest V8 Spider ever made too. No prices have been divulged but the 458 Spider commanded a £20,000 premium over the coupe so the first guesses as to the price of this car would be in the £230,000 region. The 458 Speciale was priced at R4,65 million when it was launched but I am quite sure that a nicely spec'd Speciale A will go for about R750 000 more. If you want one of these, you will have to be quick because they are only making 499 of them which makes it as rare as the LaFerrari.