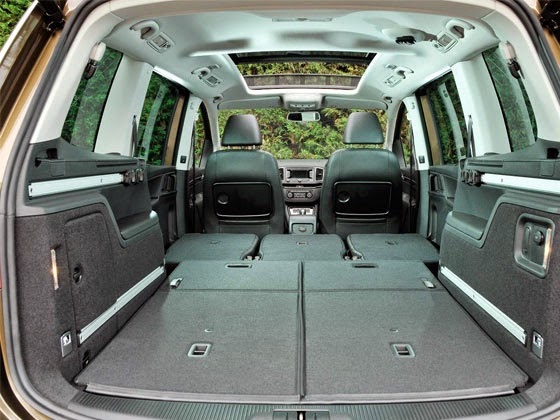 So your family is growing, and it might even seem like it is multiplying? Well it might be time to trade in the coupe that you love, and consider an SUV or even a Minivan. You can't expect to raise a family in a two door vehicle. You have a few things to really consider at first; car seats, storage capacity, overall gas mileage—and most of all safety features.
Here are a couple of features that we found to be most helpful:
1) As mentioned before Storage Space – If you live an active lifestyle, and your children are active as well, you will surely need a vehicle that can carry their sports equipment, their toys, and much more. So having ample storage and cargo space is a must for any parent with a growing family.
2) Display and audio controls on your steering wheel. Most vehicles now have controls to manage the air conditioning, the display screen, and even the audio. Sometimes these controls are found in the backseats, which make it easier for your kids to change the volume of the music in the car, or adjust the temp. Having controls on the steering wheel is nice, because you can stop them, or make adjustments on the fly. But your best bet is always to just set expectations early to avoid that battle over what music to play in the car.
3) One of my favorite is the feature that allows you to open the doors within the vehicle, with just a button. When you pull up to pick you kids up from school, or from extra circular activities, its always nice to be able to pick them up quick and go, without having to get out of the vehicle. Just make sure the children are safely in the car before driving off, this isn't some fast paces action flick.
So these are just a few of the features we thought a growing family would appreciate. But the most important set of features, are the safety features. You need to make sure you read up on the safety reviews for that model, also make sure it has the right airbags, and it might be worth in paying the bit more for a rearview camera. Hope you enjoy this short list of features, and if you have other safety features in mind, please feel free to share them with us.
Related article: "Great Features to Have in a Family Car" on kengarffused.com