Lazzarini Design Developing A Beastly Alfa 4C Called The Definitiva
I have never heard of these guys but apparently they have come with some crazy ideas before and this one is no different. Lazzarini Design have called it the 4C Definitiva which is clearly based on the Alfa Romeo 4C but it features a massive 4.3-litre V8 engine from Ferrari that has been equipped with twin-turbos from Hennessey. The car now packs an insane 738 horsepower and 720 Nm of torque.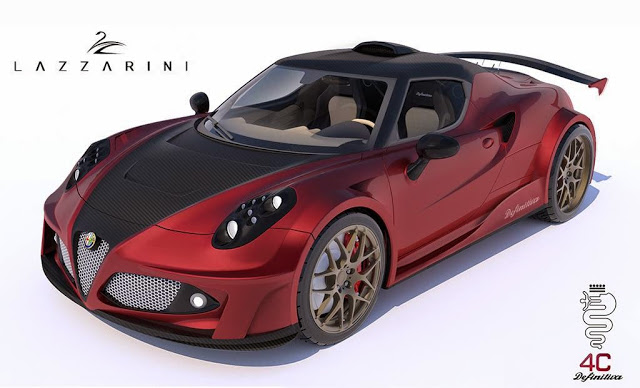 Specs have not been finalized but a car that 'weighs' 955 kg should be able to hit 100 km/h in just 2.5 seconds thanks to a massive boost in power. Other than fitting a new powerplant, Lazzarini also went and added an aerodynamic body kit. This includes; new front bumper, carbon front splitter, ventilated hood, new rear bumper with integrated diffuser, revised side skirts, center-mounted dual exhaust system and then the quite obvious rear-wing. The car is still under development but they estimate that the first prototype will cost about $310,900 which is not exactly cheap but I think it looks SO much better than the standard 4C.