TG: Are you looking forward to the start of the season?
JB: I love the start of the season. Melbourne is great and I've got three wins there, so great memories. But we're not going to be fighting for a win in Australia. We have had issues with testing but it's about learning from those problems and making it better. It's very open with McLaren and Honda so we see everything. But we're a good chunk behind Mercedes. I think everyone is. They've done an amazing job once again. It was always going to be difficult to close that gap.
TG: So what are your aims this season?
JB: Wins are going to be difficult to come by for us. The key will be to see an improvement every race. We've had a tough winter of testing. Most people have arrived with their car thinking "we can tweak this and that through the year". For us there'll be big chunks of lap time gains. It's going to be tough from the beginning. I'd rather be winning grands prix of course, but it's just as exciting to be building a team up.
TG: How is the Honda powerplant compared to Mercedes' from last year?
JB: I'm not going to compare, but the most important thing for us is we work so closely with Honda, whereas last year it was a tricky situation; Mercedes knew we were going elsewhere so not everything was shared. The big thing now is we get to see all the data, such as the power curve, and we can adjust the pedal's torque map, which is really good for us, as we can make it more drivable. As far as I know mine and Fernando's setups are really similar, which is great because you don't want to be going in different directions.
TG: You're one of F1's veterans. Has the sport changed a lot for drivers?
JB: Oh yeah. When I started F1 I was 20 and I didn't have a clue what I was doing, all I knew was how to drive fast! That's not enough these days. There's been a massive change in understanding what you need from the power unit, for the driver to maximise the power. It's not just about who's got the most horsepower.
F1 is so technical these days, even the involvement that a driver has. The things that you can adjust in and out of the car, so many things that you need to understand. Is it better or worse than just out and out driving? I don't know. It's just something you've got to learn, and that's why I think drivers like Fernando, Kimi and myself keep hanging around for so long, there's always a new challenge.
TG: What about the sport's new influx of young drivers?
JB: Verstappen is a great talent. Is it the best thing for him to be jumping in an F1 car now? If he does really well, he could make the sport look bad. If he doesn't do well, it could be the end of his career. The important thing is to enjoy the lower ranks and learn as much as you can.
TG: Which is your favourite circuit on the calendar?
JB: Suzuka, I love it. Spa is awesome but if I could only have one it would be Suzuka. Picking a favourite corner is tricky. Circuits are all about the flow and one corner alone doesn't really tickle me. At Suzuka you've got the esses and the snake up to Turn 8, such a flowing section of circuit.
TG: And your dream car away from the track?
JB: I've got it. A McLaren P1. Well, I get it next week! I've also got a CLK AMG DTM. And a Ferrari F40. And a Smart car…
TG: A Ferrari F40?
JB: It doesn't get out. It's sat in the garage, a work of art. As a child it was the poster on my walls.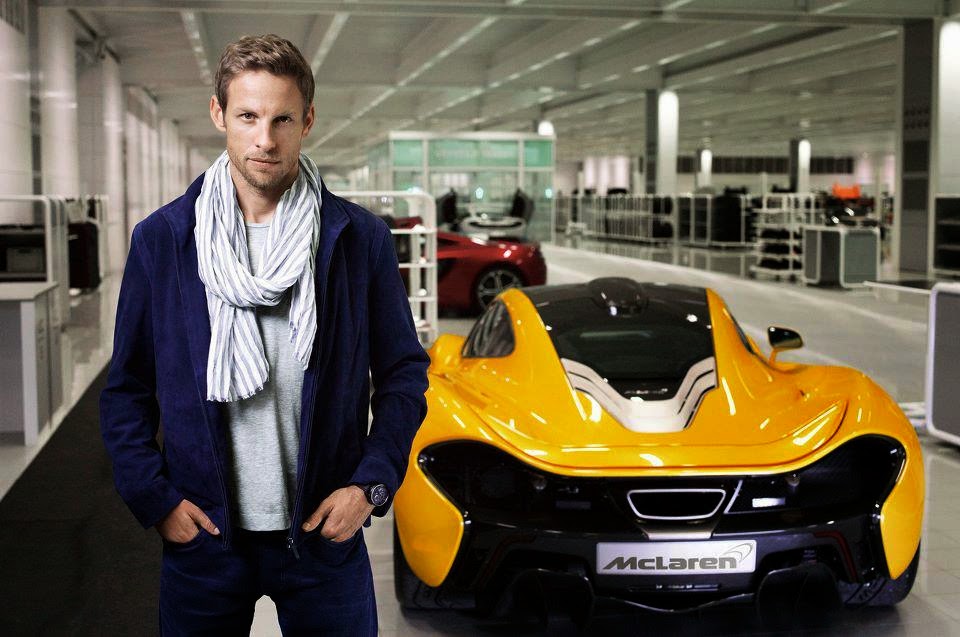 [Source: TopGear.com]