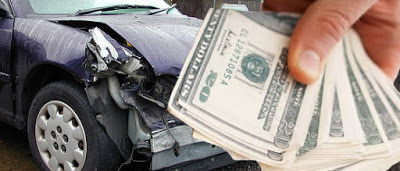 So you've got an old heap, and every morning it's a crapshoot whether or not you'll get out of your driveway. You might have a jalopy in the back you're keeping around for sentimental reasons…but it's taking up space and bringing down property values. Perhaps you're looking for cheap parts to keep your ride running. Or maybe you want the challenge of taking an old heap and making it purr again.
Whatever the case, it just might be time for you to visit an auto salvage yard and sell your junk car for cash. But don't go in unprepared. Here are six myths about junk cars to get out of your head before you pass through those gates.
If you can't drive it, you can't sell it. Sure, some people go to a salvage yard looking for a car they can spiff up and put on the road. But lots of folks are just looking for parts. They want to keep their own vehicles roadworthy. If your car has been totaled, or if it is simply dead, dead, dead, that doesn't mean someone else won't fall it love with it…or at least want the engine or other parts that have not yet bitten the dust. Unless it's as flat as a pancake, it's likely that someone will find something to appreciate about your junker.
If it's moving, don't sell it. This is the opposite of the first misconception, and it's just as wrong. Yeah, your car might be drivable…but are you actually driving it, or is it mostly just sitting around taking up space? Maybe you'd like to get rid of it, but it's too old for anyone else to want it. The car just won't bring in decent money if you try to sell it for the road. But for the salvage yard…that's a different story. Though your drivable car might be too old and ugly for someone else to love, its individual parts, such as body panels and internal components, could very well be loveable.
Your make and model are too good to be in the scrap heap. Yeah…maybe not. Some cars are known for their reliability, so you might think that those owners would never go to salvage yards looking for parts. But nothing lasts forever. You're getting rid of your once-great car, right? Everything wears out eventually. Owners of dependable cars who can't or don't want to pay full price for replacement components might very well cruise salvage yards to pick up good deals for their babies.
Salvage yards are intimidating. This is not your father's junkyard. Vicious guard dogs will not chase you. Today's salvage yards are often highly organized, with computerized inventory. Many have their stocks listed online. You don't have to wander aimlessly around a yard, hoping against hope that you'll find a car with the components you need. Sure, you may still have to pull your own part, but that just saves you more money. And many salvage yards have databases, so they can tell you where to look. Who knows? They may even give you a cup of hot coffee to take as you head out. (No promises, though.)
The odometer tells all. If you're looking at a junk car and trying to decide if it –- or significant parts of it — are worth buying, go ahead and check the digital odometer. It'll give you some information. Just don't accept it as gospel until you've examined the rest of the vehicle. If someone doesn't mind being shifty, it's not too difficult to change out an odometer before selling a car. Be a smart shopper and inspect other parts, such as mats, pedals, seats, and carpeting, to see if the amount of wear and tear is consistent with the mileage. The car's odometer reads 50,000 miles but the seats are shiny and the floor mats are mere scraps? Something's fishy there…
You'd be out of your league at an auction. Except when you just impulsively pick up a candy bar at your local mini-mart, you typically put some thought into what you buy. The same holds true with salvage auctions. Naturally, experts get involved in the fun. But a lot of savvy novices are putting in bids, too. It's just like your teachers told you: do your homework.
Auction inventories are often on websites, so do some research about any vehicle you're considering. If the salvage yard is local, go down and kick the car's tires. Get a good look before you bid. If it's an online auction, check out photographs and find out what you can using the VIN. Even experienced bidders had to start somewhere. You can do this!
Junk Car Medics purchased junk cars for cash across America. If you are looking to diagnose your junk car woes with cash contact us today!