New Audi RS3 Sportback Pricing For South Africa Leaked
So after I shared that guesstimate price on the new Ford Focus RS in South Africa I received an email with some numbers attached to them regarding the new Audi RS3 Sportback. As a start, the base price of the vehicle is R710 000 which means if you add a couple of nice options* here and there, the vehicle price will surpass the R800k mark quite easily. Yes it does have 270 kW and it can accelerate to 100 km/h in 4.3 seconds but at the end of the day, it is still a 'hot hatch' per say. Some are calling them hyper hatches so I guess this price bracket is acceptable when you look at the competitors (A45 AMG).
To be honest, we need to start moving on from the price debate because all cars, especially in South Africa, are expensive and the top of the range models are even more so. Having said this, I still cannot wait to get behind the wheel of this rapid Quattro machine and see what the fuss is all about. We can expect the first customer cars to arrive around the end of October / early November.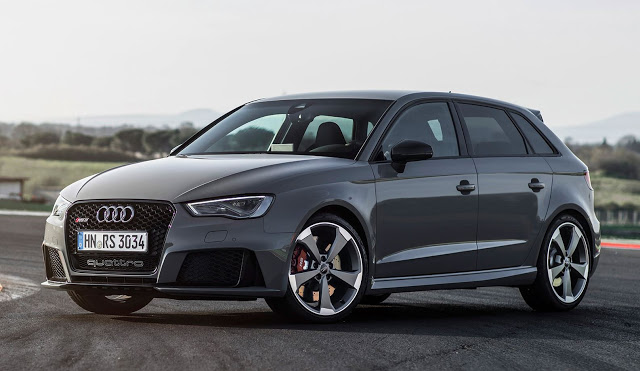 *See standard options below