Mansory Only Making One Platinum Edition Mercedes S63 AMG Coupe With 830 Horsepower
After seeing some incredible Mansory creations in Geneva, their new Platinum Edition package for the Mercedes S63 AMG Coupe has broken cover. As you would expect it has undergone some major modifications, both cosmetically and performance wise. Most of the new design features are there to enhance cooling but the kit includes; big air inlets, a lightweight bonnet with integrated NACA ducts and a carbon-fibre widebody kit, widened by 50 mm, and fitted with side vents and air scoops. The roof spoiler and rear lip are made out of carbon fibre as well, while the rear diffuser and the 22-inch wheels really complete the overhauled look.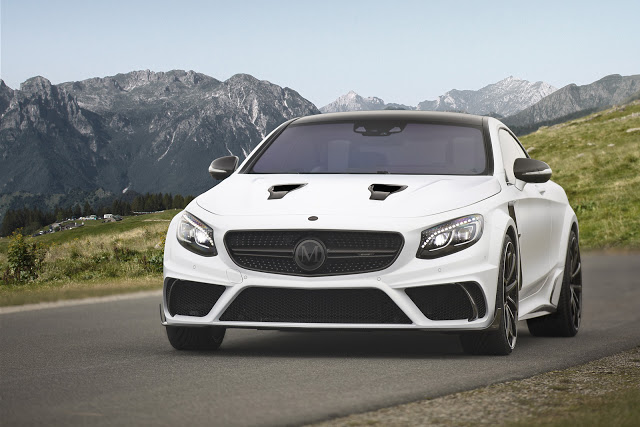 Mansory has installed an new exhaust system, which provides an angrier sound to go with the V8 bi-turbo that's been pumped up to 830 hp and an electronically 1150 Nm of torque after receiving new turbochargers and a sports filter. These upgrades allow the beast to hit 100 km/h in 3.5 seconds and top out at an electronically limited 300 km/h. The tuner will only manufacture one example, as is evident from the "One Of One" inscription in the center console.