Underground Racing TT Lamborghini Huracan Just Did A 7.8 Seconds 1/4 Mile Run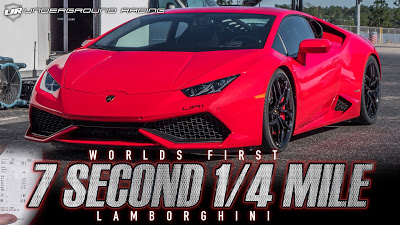 Just last week I shared a video with you showing what the Heffner Lamborghini Huracan could achieve but Underground Racing have put in an end to their record with a staggering 1/4 mile run of just 7.8 seconds.
The car now develops approximately 1,800whp and is equipped with the newest 10 plate Dodson clutch setup. The speed trap reading was a whopping 301 km/h too!