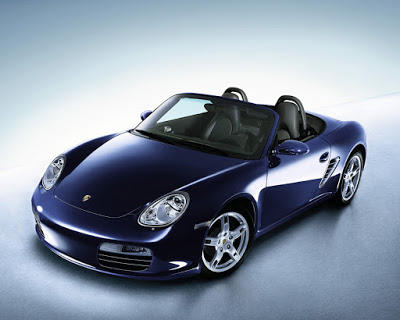 2005 – 2014 Daihatsu Terios
Also known by the nickname "The Diva", the little Terios found favour amongst suburbanites who required a small yet spacious runabout for the school and shopping run, while opening the door to plenty of lifestyle opportunities. The Terios is equally at home on city streets as it is rock-hopping on even the toughest 4×4 trail – yes, believe it or, this is one of the most capable little SUVs you can find because of its light weight (for great rock-hopping, another industry secret is the Suzuki Jimny).
Daihatsu is no longer officially available in SA, so second-hand values have plummeted.
1990-2011 Mazda MX-5
It is the most popular light sportscar of all time, a favourite that could be bought and enjoyed as an everyday car. Mazda has a reputation for mechanical reliability, and the simplicity of the basic design means these are not expensive to maintain. Having one of these means you have a future classic that will only increase in value.
1996-2005 Porsche Boxster
While a Porsche always sells at a premium, these earlier models not only provide new buyers access to the cache of the brand, but puts them behind the wheel of a future collectable. Also, these Boxsters are not overly complicated mechanically, which bodes well for reasonable running costs over the long run.
2001-2008 Peugeot 206
In the past French care were unpopular because of notoriously high parts prices and long waiting times for imported parts availability. This is no longer the case, but older cars still have low resale values which make these 206 models and others in the Peugeot stable a bargain in the used market. The ones to go for are the GTi models.