McLaren has confirmed they will be launching a three-seater hypercar inspired by the original McLaren F1 currently being called the 'hyper-GT'. According to McLaren, this means it is "a car designed for long journeys but with the high levels of performance and driver engagement expected of any McLaren".
As mentioned a few days back, just 106 examples will be built, the same number as the original F1, and each has already been sold.
Codenamed BP23, the model is the work of the McLaren Special Operations (MSO) division, headed by ex-Caterham and Zenos boss Ansar Ali. The 'BP2' in the codename signifies that this is the second bespoke product to come from MSO and the '3' refers to its three seats.
McLaren has revealed a sole image of the model, an abstract bird's-eye preview sketch. Look closely at it and it reveals the car's most significant feature: a three seat layout, with a central driving position and a seat on each side of it, just like the F1.
Each of the 106 owners will work with MSO to create bespoke colour, trim and personalisation combinations for their individual cars. Pricing has not been mentioned yet but sources have indicated that the new car will cost around £2 million when it arrives in early 2019.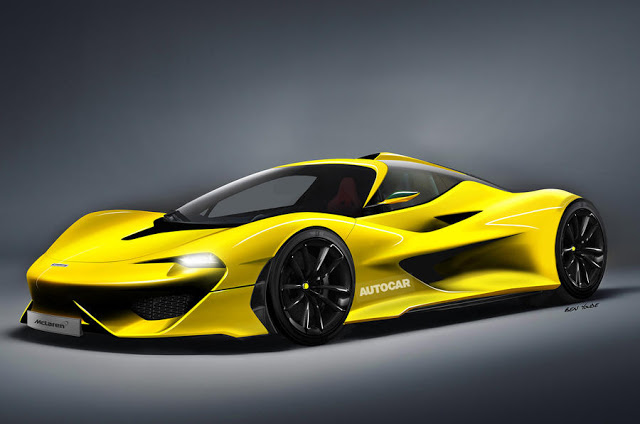 Via AutoCar