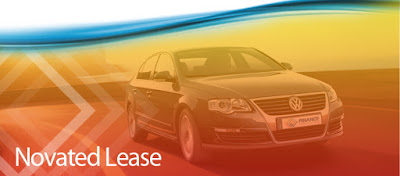 Novated leasing is one of the easiest and most cost effective ways to buy and own your own car. Also known as car salary packaging, the process is simply a way to pay for a brand new car out of your pre-tax earnings. There are a few advantages attached to novated leases for business owners and employees in particular. These include easy loan management and tax benefits, just to name a few.
Because regular loans are paid using your post-tax salary, novated car leases tend to be more beneficial. This cost effective method of paying for a vehicle via salary packaging means you also have the opportunity to pay for the car's maintenance and operated costs out of your pre-tax income. Before you sign up for a novated lease though, it's important to find out whether it's viable for you. Let's take a look at some of the key features of a novated lease you should know about in 2017.
Novated Leases: An Overview

Novated leasing involves three parties: the seller, the finance provider, and the employer. A lease agreement could last for two, three or five years. After which, you could pay a buy-out fee and own the car. You could even return the vehicle and get a new lease for a new vehicle. This way you're not stuck with the same car for years.
Novated leasing offers significant tax benefits. Since you're paying for the vehicle out of your pre-tax income, you're lowering your taxable income. A non-maintained novated lease allows you to pay for the cost of financing out of your pre-tax income. A maintained novated lease gives you the option of paying both vehicle financing and running costs out of your pre-tax income. Running costs may include insurance, fuel, and servicing.
Does It Cost the Employer Any Money?
Novated leases will not cost your employer anything. Even if you leave the company, all obligations will fall onto you. Novated leases are neither assets nor liabilities for the company. Many people, however, do not take advantage of the tax benefits that novated leases bring. Many employees are confused by the term salary sacrifice and therefore shy away from this arrangement.
Novated leasing and salary sacrifice go hand-in-hand. You agree to sacrifice part of your pre-tax earnings in exchange for a brand new vehicle. After some basic initial paperwork, your employer will automatically make monthly payments towards the lease. So there's no further administrative burden involved. The finance company handles most of the administrative work at the start of the arrangement. Once they draw up the contract, there isn't any ongoing maintenance required.
The Process
Select a vehicle of your choice (subject to eligibility) and get a formal quote from the car dealer. A finance consultant will draft a salary packaging estimate for you and discuss the costs and benefits of a novated lease. Once the agreement is ready, you and your HR manager will have to sign it. You'll then have to complete a finance application and send it for approval.
Once your financing and novated lease papers are ready, you and your employer will have to sign the documents. Return the documents to your employer. After your finance provider receives all the documents, he will settle the agreement with the dealer. You'll receive your vehicle once everything is in place and the finance department of your company will set up automatic payments and appropriate reporting systems.
Obtaining a novated lease agreement is simple. If you use the vehicle for non-commercial purposes, you pay only 20 percent of the fringe benefits tax liability. Another advantage of a novated lease agreement is that you don't pay GST. Since the dealer sells the vehicle to the finance company, they pay the GST on the car and claim it as an input tax credit.
Are There Any Drawbacks?
Not all employers are willing to enter into a novated lease on your behalf. If you're planning a job switch, take this into consideration before signing a 5-year novated lease with your current employer.
In 2017, investing in novated leasing is a smart way to boost employee job satisfaction. Discover the benefits today!
Author Bio
This article is written by Jayde Ferguson, who writes for Easifleet – Australia's car leasing and finance company dedicated to making business solutions easier through novated leasing. You can catch her on Google+.