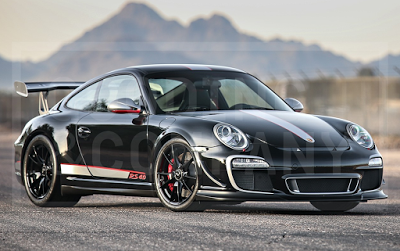 When it comes to Porsche's costing crazy money, the topic of conversation has been the 911 R of late but this 2011 Porsche 911 GT3 RS 4.0 just sold for a whopping $748,000 at the recent Amelia Island auction by Gooding & Co.
So what is so special about this car to back up the price tag?
It has plenty extra options from the factory
One of the 158 US-spec models
One of the 36 examples painted black
One of 2 examples with the factory audio delete option
A big selling point was the fact that it had covered just 134 miles (215 km) since it was delivered. Some of the options that were ticked on this build were a red model designation on the engine lid, a front-axle lifting system, clear taillights, leather-covered steering column and rear console, carbon fiber on the B-pillars and more.
I have always been obsessed with the 997 GT3 RS 4.0 but parting with nearly R10 million for one would be the last thing I would do to get my hands on one.