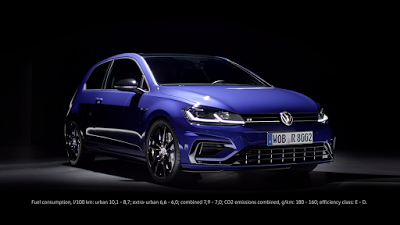 Volkswagen went about it rather quietly but it has been revealed that the facelifted Golf R will now be offered with an optional Performance Pack. So what does this pack get you?
No change in power output
0 to 100 km/h remains at 4.6 seconds
Speed limiter removed means new top speed is 267 km/h
New titanium exhaust which is 7kg's lighter (Akrapovic)
Exhaust produces a much better exhaust note too (watch clip below)
Front bumper makes use of air curtains for further aerodynamic optimisation
New lip spoiler is attached to the top of the hatchback roof
New exhausts system housed in more aggressive rear diffuser
It is not yet known if this will be offered to South Africa.