There's nothing like the feeling of getting behind the wheel of your first car. If you've recently passed your test, and you're on the lookout for a car to enable you to enjoy your new-found freedom, there are some great options around. As a new driver, it's wise to think carefully about how much you want to spend, and what kind of car you want to buy, even though it's tempting to rush into a decision and get out onto the roads as soon as possible. Here are some fantastic first car suggestions to get you thinking.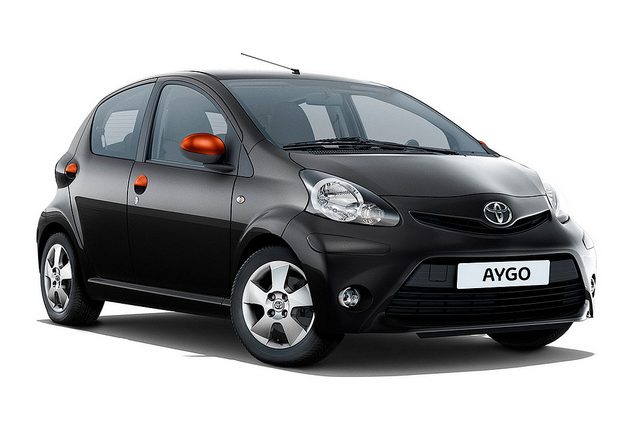 Toyota Aygo
The Toyota Aygo is a zippy little motor, which is perfect for first-time drivers looking for cheap vehicle insurance, fuel efficiency, and convenience. This small but perfectly formed car is easy to park, it's light on the steering, and you can customise it to suit your preferences. There's a wide range of colours and trims available, and sufficient boot space if you only plan to use the car for commuting or running errands around your hometown. This isn't the best option for drivers with families or those who like to feel like they've got oodles of space when they're driving, but if you're looking for something dynamic, affordable, and stylish, this could be the choice for you.
VW Polo
The Polo is a stalwart when it comes to cars that are recommended for first-time drivers. Volkswagen has a reputation for reliability and the new Polo, with models like the GTI available, is a cut above the older versions in the style stakes. The Polo is more spacious and more aesthetically pleasing than the Up! and it also boasts more horsepower. The 1.4 TDI is an excellent choice for motorway driving and those who cover a lot of ground, as it returns 80mpg. Brand new Polos will set you back more than £14,000, but they're built to last, and they represent value for money in the long-term.
Hyundai i10
Hyundai has enjoyed something of a resurgence in recent years, and the smaller models have been awarded several accolades. Once associated with the more mature, sensible driver, the new brand of Hyundai models is funkier and fresher. The purchase prices are lower than those offered by VW, Mercedes, Audi and Ford, and this makes the i10 an appealing option. If you're after something reliable, which is also fun, it's also worth considering the i20, a slightly bigger and more streamlined version. With the i10, you'll get fuel economy, and you can expect to pay less for your insurance than you would with a Fiesta, a Fiat 500 or a Polo.  
As a new driver, you may have your heart set on a specific make or model, or you may not have a clue where to even start looking. For your first car, you want something reliable and affordable, but you're probably also looking a bit of style thrown in there too. Hopefully, this guide has given you food for thought.