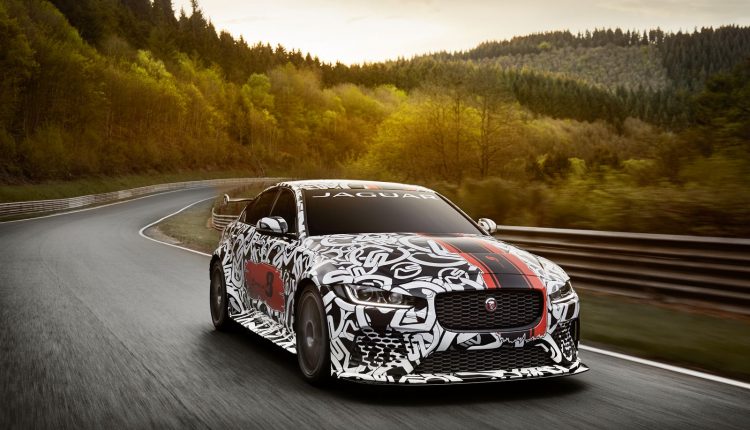 Just as I thought Mercedes would be bringing heat against BMW's M4 GTS the British manufacturer surprises us with it's most powerful model ever.
Introducing the Jaguar XE SV Project 8 which has been born via the Jaguar Land Rover Special Vehicle Operations division. Pictured in prototype guise, this mid-size performance sedan will be limited to just 300 units worldwide and becomes the second limited edition SVO model following the F-Type Project 7.
Underneath the very visible and extreme aerodynamics sits a 5.0-litre supercharged V8 that has been upgraded to push out 591 horses which makes it the most powerful road legal Jaguar ever produced.
The vehicle will debut at the Goodwood Festival of Speed this year where we will get all the technical specs but taking one look at the images here and the fact that it will be a loud shouty monster I am intoxicated by it.
Managing director of Jaguar Land Rover Special Operations John Edwards said "the time is right for SVO to produce the most extreme performance road car in the history of Jaguar. The SVO team is possessed by the spirit of performance and committed to creating the most thrilling driving experience imaginable. Our clients worldwide were thrilled by the F-TYPE Project 7. The new XE SV Project 8 takes aerodynamics and performance engineering to another level – it is conceived for enthusiasts and the most discerning collectors. The price for such an extreme performance sports car available in strictly limited numbers will reflect that."
Jaguar XE SV Project 8