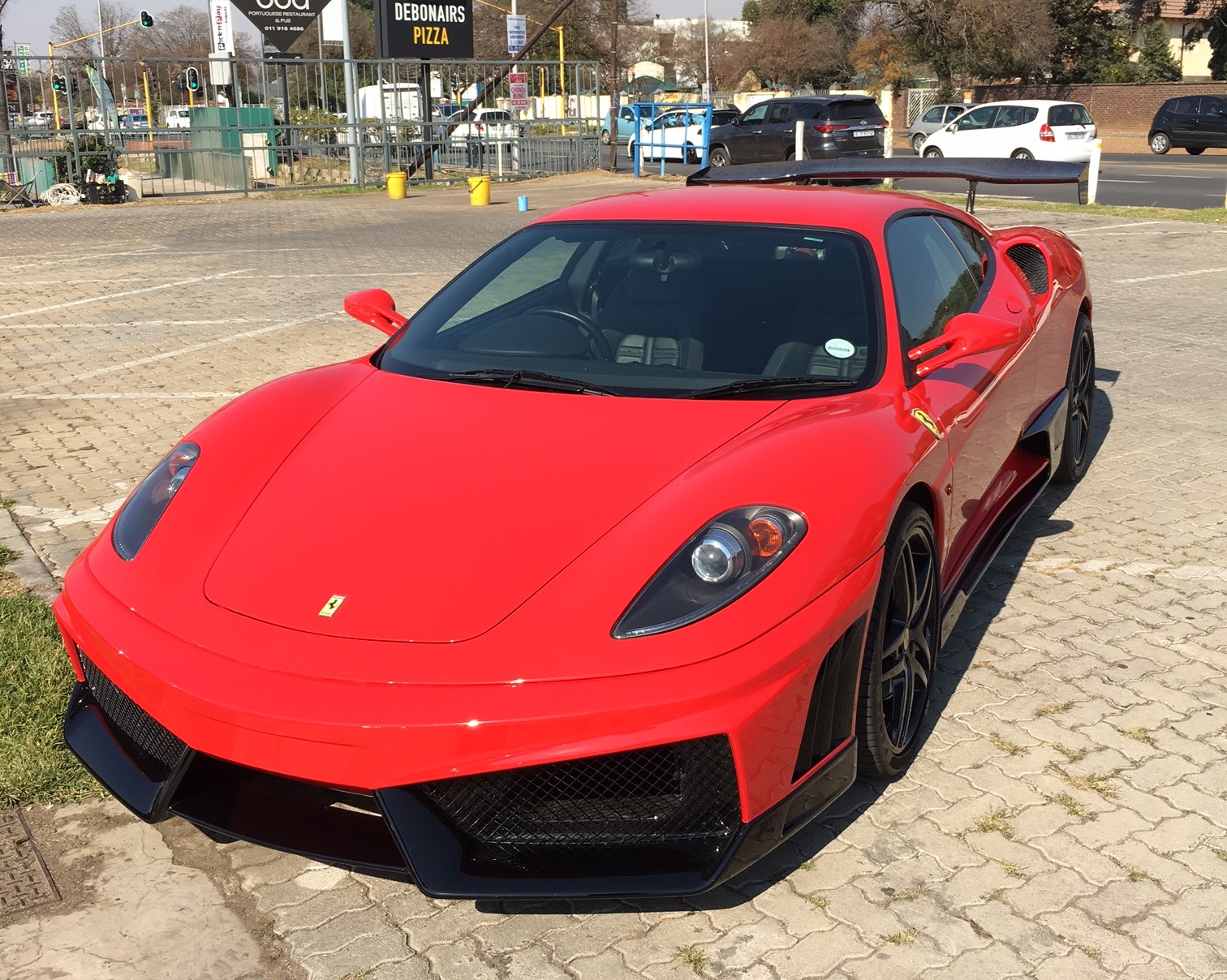 So we know there are Lamborghini fans and owners and the same for Ferrari but what if you are so passionate about them both that you can give your Prancing Horse a Raging Bull-esque body kit?
Well I read about Auto Veloce supplying a body kit called the Super Veloce Racing for the Ferrari F430 and thanks to a loyal Zero2Turbo reader, I have pics of one of these cars residing in sunny South Africa.
The kit consists of an all new front and rear bumper, prominent side skirts and a massive rear wing.
The new front fascia and skirts make the Italian supercar much more angular and vaguely reminiscent to that of the Murcielago SV. Combining this with the GT-style rear wing and the resemblance is even stronger.
Opinions on this kit are very divided but with the F430 slowly starting to age I think this is one way to really inject some anger back into the styling. The kit cost is estimated to be around R300,000 ($23,000) and this particular car is actually up for sale at the moment asking R2,495,000.